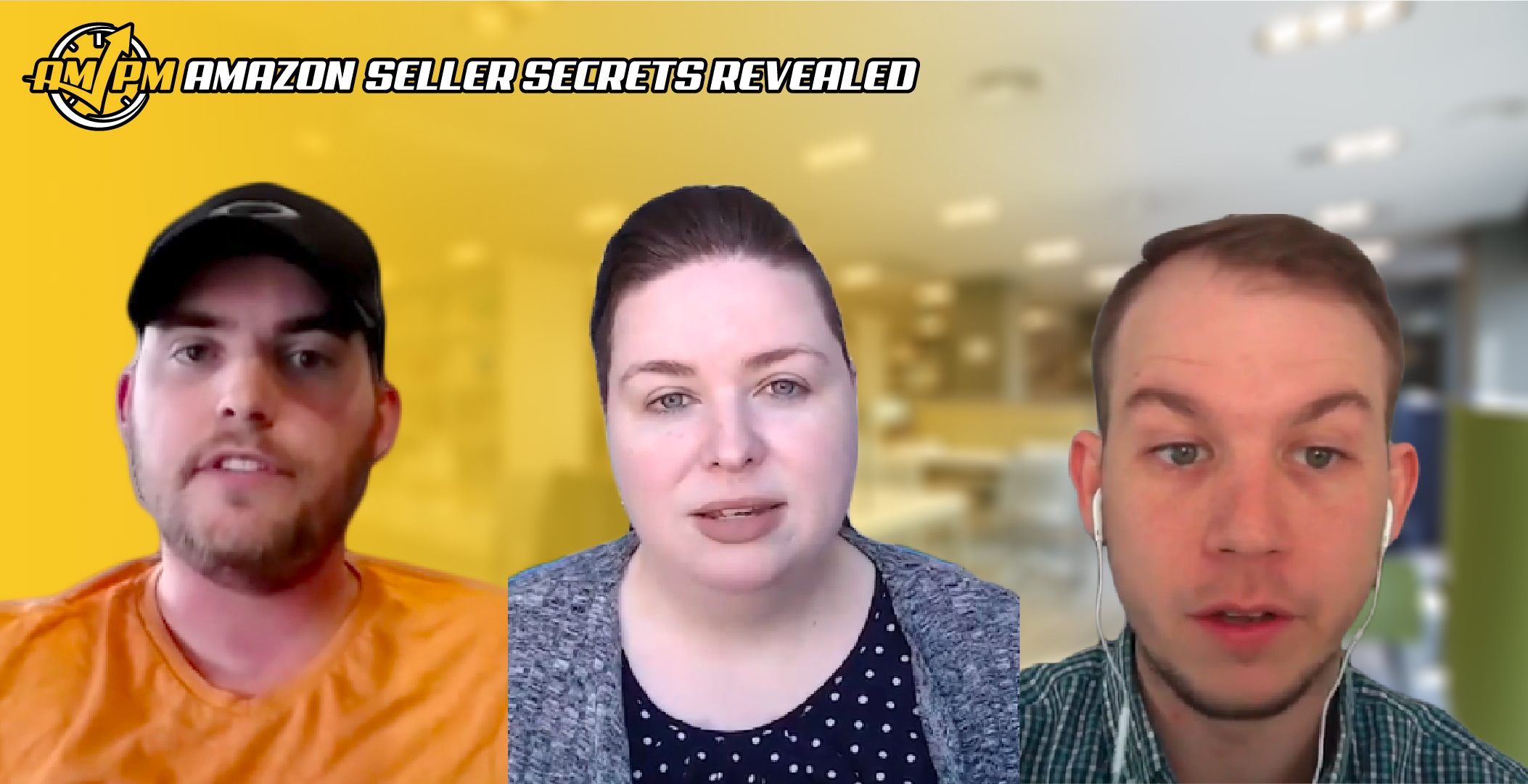 7 Things New Sellers MUST Do Before Selling on Amazon
There are always critical things new sellers must do before getting started selling on Amazon. Unfortunately, selling products on Amazon is not a cakewalk, but if you do what you need to do upfront and mentally prepare yourself for the challenges ahead, you can do very well in this business.
Selling on Amazon is not just about finding a product, sourcing it, and then slapping a price on it, waiting for sales to roll in. There are many things that must be taken care of before even launching your product.
In this episode of Amazon Seller Secrets Revealed, our Amazon experts reveal what critical things to do before selling on Amazon.
Today's question that focuses on things new sellers must do before selling on Amazon is:
"What are 3 things you suggest every new seller MUST do before they start selling on Amazon?"
See the full Amazon Seller Secrets Revealed video here:

Subscribe to our YouTube Channel

Here is a more in-depth look at the expert answers:
Things new sellers must do before selling on Amazon include… 
Jennifer Dunn, Chief of Content at TaxJar
"I really recommend that you treat what you are doing like a business. Don't be using your party girl, 69, or Hotmail address. The second thing is to not co-mingle your funds, so go ahead and set up a separate bank account to keep that apart. And really the third thing is to really understand what you're going to do about sales tax. If nothing else, just know that sales tax exists and have a plan in place for how you're going to handle sales tax before you start on Amazon."
Jeremiah Kovacs, Founder of Museminded
"The very first thing you're going to want to do is start an LLC. I think for most people, that's a great way to get started. If anything bad goes down in the future, you're protected personally. The second thing is that you definitely want to set aside an account for just business transactions. So it can be a personal credit card or a personal checking account, it's going to save a you a lot in terms of taxes and bookkeeping. The third thing is you definitely want to get registered for a sales tax license in your home state. So at least everyone should start there and should get things going in terms of legal accounting stuff."
Tim Short, Marketing Manager at AMZ Alert
"First thing is reach out to people who have done it before. They know better than you do at that time what it takes to become a really good seller, and to make a really good presence on Amazon. The second thing is don't give up. That goes foe everything you do in life, but for Amazon, don't give up. Amazon is really good at getting you down a little bit, whether they take your product down for a bit due to a random thing or whatever it might be. Don't give up–there's always a way to fix it. There's always a way around it, so you can generate those sales. The last thing is to do your due diligence, whether it be when you're looking up products or making sur eyour product will be successful before you put it on there. Follow what the top competitors are doing."

LOOKING FOR MORE AMAZON SELLER SECRETS REVEALED CONTENT?

Want to absolutely start crushing it on Amazon and make more money? Follow these steps for helpful resources to get started:
Have more questions or suggestions on the critical things new sellers must do before selling on Amazon? Let us know in the comments!