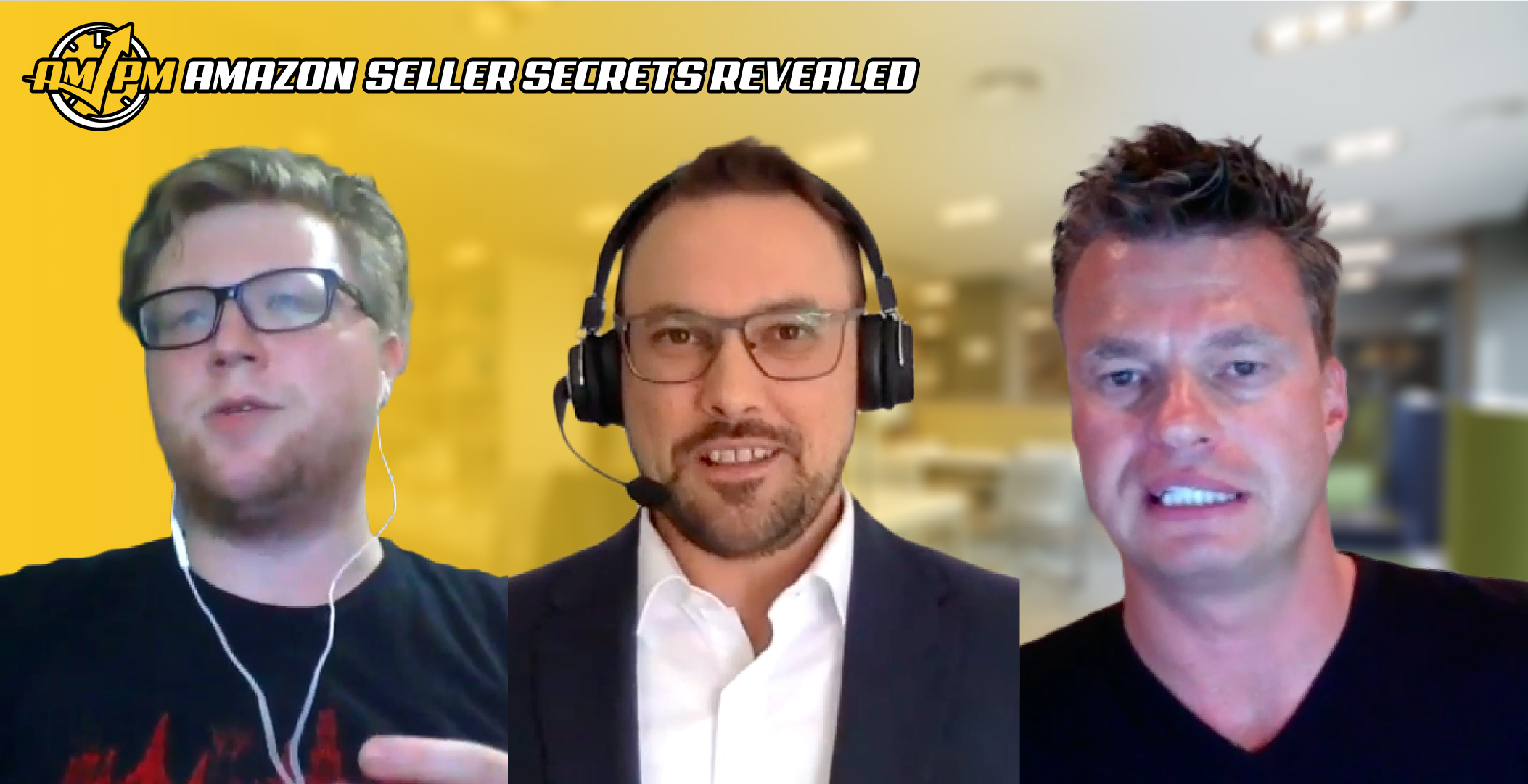 How to Defend Your Amazon Business from Copycats
One of the biggest fears new and experienced Amazon sellers have is having their listings hijacked by frauds and copycats. Amazon has been entrenched with counterfeit products for a long time now, but even more sneaky is having another seller blatantly rip off your product and try to encroach on your sales under a similar banner.
Protecting your listing from hijackers and copycats has become a bit easier these days with tighter Amazon regulations and tools like Hijacker Alert from Helium 10, but some fraudsters still slip through the cracks.
In an age where you often cannot confront these copycats in person (since they are on the other side of a computer screen somewhere in the world), what are honest private label sellers to do to protect their sales?
In this episode of Amazon Seller Secrets Revealed, our Amazon experts provide tips on how to shield yourself from getting hijacked and how to combat copycats looking to steal your sales.
Today's question that focuses on protection against copycats and counterfeit products is:
"How Can You Make a Business Harder to Copy?"
See the full Amazon Seller Secrets Revealed video here:
Subscribe to our YouTube Channel
Here is a more in-depth look at the expert answers: 
Tips to battle counterfeits and copycats include… 
Coran Woodmass, Founder of The FBA Broker
"One of them is actually your branding and messaging, so a lot of people in the FBA space got started when it was really easy. You could essentially source, go on and figure out what's selling, go find it in in China, Alibaba or something, then put it up on Amazon and it would sell.
What's changing in the in the marketplace is it's becoming harder to rank generic products from scratch, number one. Number two is customers are getting a little bit savvier so they will still buy the top rated products, but things that you need to focus on is why are people searching for your brand separate, so brand messaging and branding are really important. Then some sort of proprietary or uniqueness to the product themselves. They don't need to necessarily be patented or 100 percent proprietary, although that's awesome.
That's the gold standard. But what we are seeing buyers actually still buying private label products, but they want something extra. They want a strong grant. They want outside of Amazon influence. So do you have a list of customers, can you reach out to them? Are people asking to stock your product in stores? Even if you haven't gone down that path yet, that's generally a good thing. We've got some sellers going through a deal right now where they've actually been out in public events.
So that's how I got a market that's been out there with people. A lot of us get stuck in the online world. Would your product and brand stand up in a store at an event? Could you sell this face to face in front of your target market? That's usually a good sign that your business is more defensible and that's what a buyer will pay more for."
Gregory Elfrink, Director of Marketing at Empire Flippers
"What a lot of people will do is they'll get the idea for their product and then they will just make it. And instead of just making that product, [you should] look at what similar products have in terms of negative reviews, positive reviews, and try to adapt your product to meet all of those people's desires. Obviously, you're never going to do that. There will always be negative reviews, at least one, probably on your product.
The more you can make your product unique and solve someone's problems–you make it harder to copy. So you might have exclusive suppliers. You might have some kind of exclusive relationship with your freight forwarder or something like that. That can all make the business harder to copy.
Shawn Hart, Co-Founder of Quick Fast Hurry
"Relationships with suppliers, relationships with other vendors, even if they are overseas. That makes it a lot harder for someone to copycat your business. Also, intellectual property, patents, trademarks, copyrights, or contracts that allow you a licensing fee to use a pattern. Then that also makes it harder to copy.
And excellent customer service because a lot of people don't see what's going on behind the scenes, so if you're providing excellent customer service, it's helping your business grow. And don't forget remarketing. More often than not, people get stuck on that first transaction, and if you're competing with people in the same market, they may only be focused on that one transaction.
So even if you break even, but you acquire a customer that you can remarket to over time, that's one way that you can set yourself apart from the competition and be light years ahead of them when it comes to net profit."

LOOKING FOR MORE AMAZON SELLER SECRETS REVEALED CONTENT? 
Want to absolutely start crushing it on Amazon and make more money? Follow these steps for helpful resources to get started:
Have more questions or suggestions on protecting your listing from copycats and frauds? Let us know in the comments!