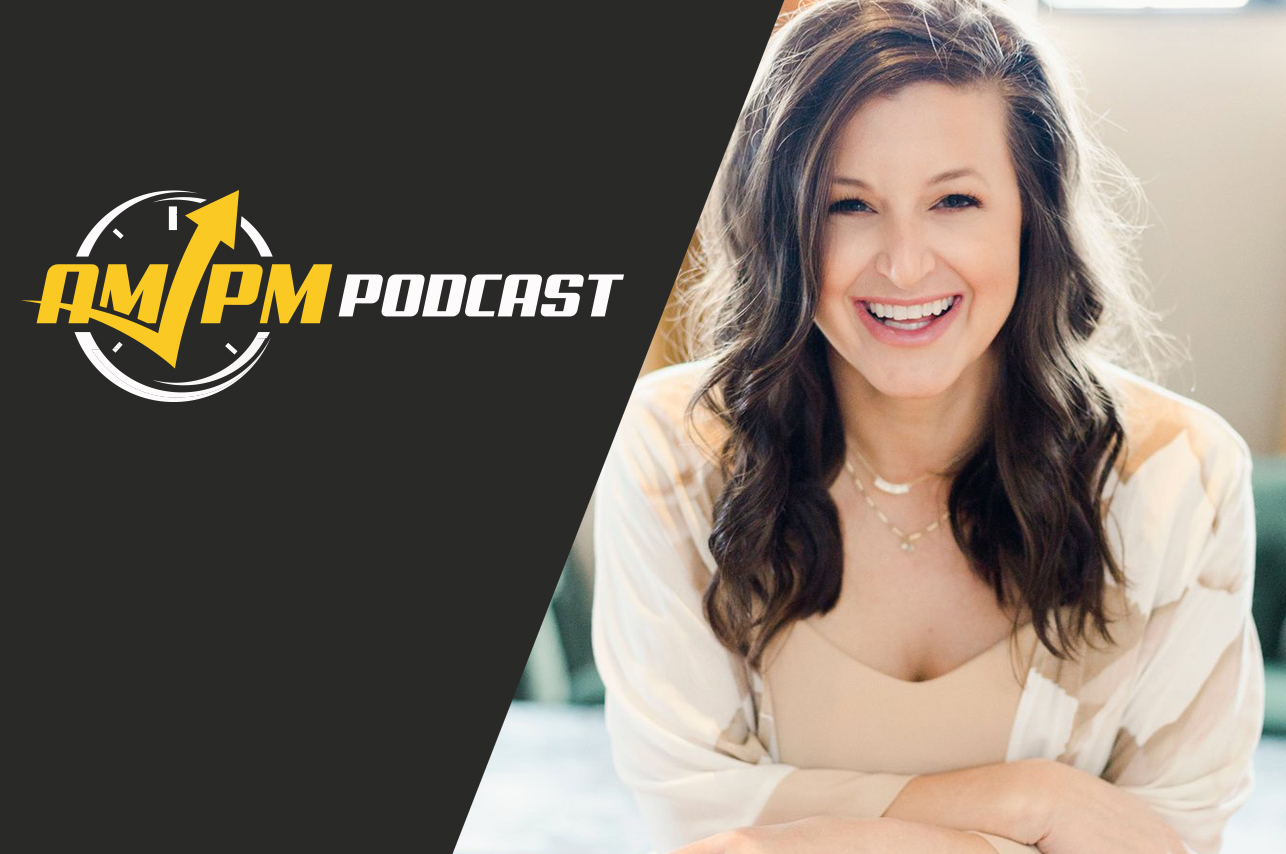 From Hobby to Business: How this Guest was Forced to Sink or Swim When Life Threw a Curveball – 210
The e-commerce space that we work in is full of challenges. Recently, the pandemic that we're steadily learning to adapt to has reminded us that there are always larger forces at play.
Today on the AM/PM Podcast, Tim Jordan welcomes Jessica Zimmerman, a 7-figure wedding expert turned e-commerce educator who has a very powerful story of what it's like to deal with life's curveballs. After her husband contracted a mysterious illness, she was forced to do something that she'd never done before; take her business seriously.
Now, she's learned that with that step, her entrepreneurial journey had only begun. She's now found what she considers her true calling; helping others grow their businesses while finding a healthy work, life balance.
In episode 210 of the AM/PM Podcast Tim and Jessica discuss:
02:00 – Aging Emotionally by a Decade
03:50 – We're All Born with a Script
05:30 – Needing to Feel Like We Matter and are Understood
07:00 – Dependent Upon a Man, Again
10:15 – Making it to the "Magical" 5th Year with a Business
14:00 – Managing Trust, Relationships and E-Commerce
18:30 – Turning a Hobby Business into a Real Business
22:00 – Making a Business Plan
24:00 – Don't Look Left or Right, and Stop "Following" Competitors
28:00 – Balance Does Exist
31:00 – Tim – "I Took Slack Off My Cellphone and It's Delightful"
34:00 – Playing Your Own Game
38:00 – Pinterest Opens a Big E-Commerce Door
41:30 – Tim's a Long-Time Pinterest Proponent
45:00 – How to Connect with Jessica
Enjoy this episode? Be sure to check out our previous episodes for even more content to propel you to Amazon FBA Seller success! And don't forget to "join" our Facebook Group and subscribe to the podcast on iTunes or wherever you listen to our podcast.
Want to absolutely start crushing it on eCommerce and make more money? Follow these steps for helpful resources to get started: