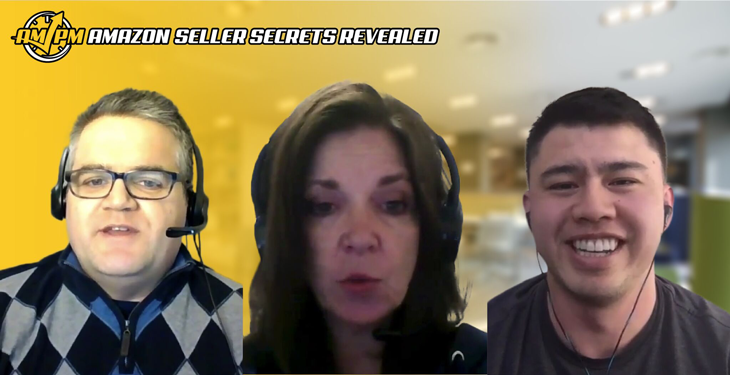 What Are The Easiest Products to Start Selling on Amazon?
Picking a product to sell on Amazon is the most important decision you'll make for your business. Pick a GREAT product and you're set for success. Pick a POOR product and well, you'll see a lot LESS success.
In this episode of Amazon Seller Secrets Revealed, our Amazon experts shared which products they believe are the easiest products to start selling on Amazon.
Today's Question:
What do you think are the easiest products to start selling on Amazon and why?
Watch the full Amazon Seller Secrets revealed video here:
Easiest Products to Start Selling on Amazon
Subscribe to our YouTube Channel
Here's what the experts had to say:
Fernando Cruz; Founder of Seller Tradecraft
"The easiest products are products that are somewhat simple. Not too many moving pieces, not breakable, that are smaller than a shoebox, that works really well. In terms of ease, there aren't a lot of certifications."
Barbara Boschen; Co-Founder of CoMerchant Relisting Software
"Ones that aren't gated. Ones that have low counterfeit. So an example would be 'Grocery.' You can pick up grocery to do a little of testing at any store, right? So they're very easy to get. And it's something you can really cut your teeth on without having to buy a ton and without having too much exposure."
James Thomson; Prosper Show Co-Founder
"[Look for products] where there's the least competition. I think we start getting into oversized products, we get into hazmat products… with these types of items, people are naturally a little bit more afraid to sell because it's not easy to sell those types of items on Amazon. If you're telling me that you sell wireless accessories, or vitamins, I will tell you that you're up against a much larger mountain of competitors than against companies that sell hazmat or sell oversized products."
LOOKING FOR MORE AMAZON SELLER SECRETS REVEALED CONTENT?
Want to absolutely start crushing it on Amazon and make more money? Follow these steps for helpful resources to get started:
Have more questions or suggestions on great business books to read? Let us know in the comments!