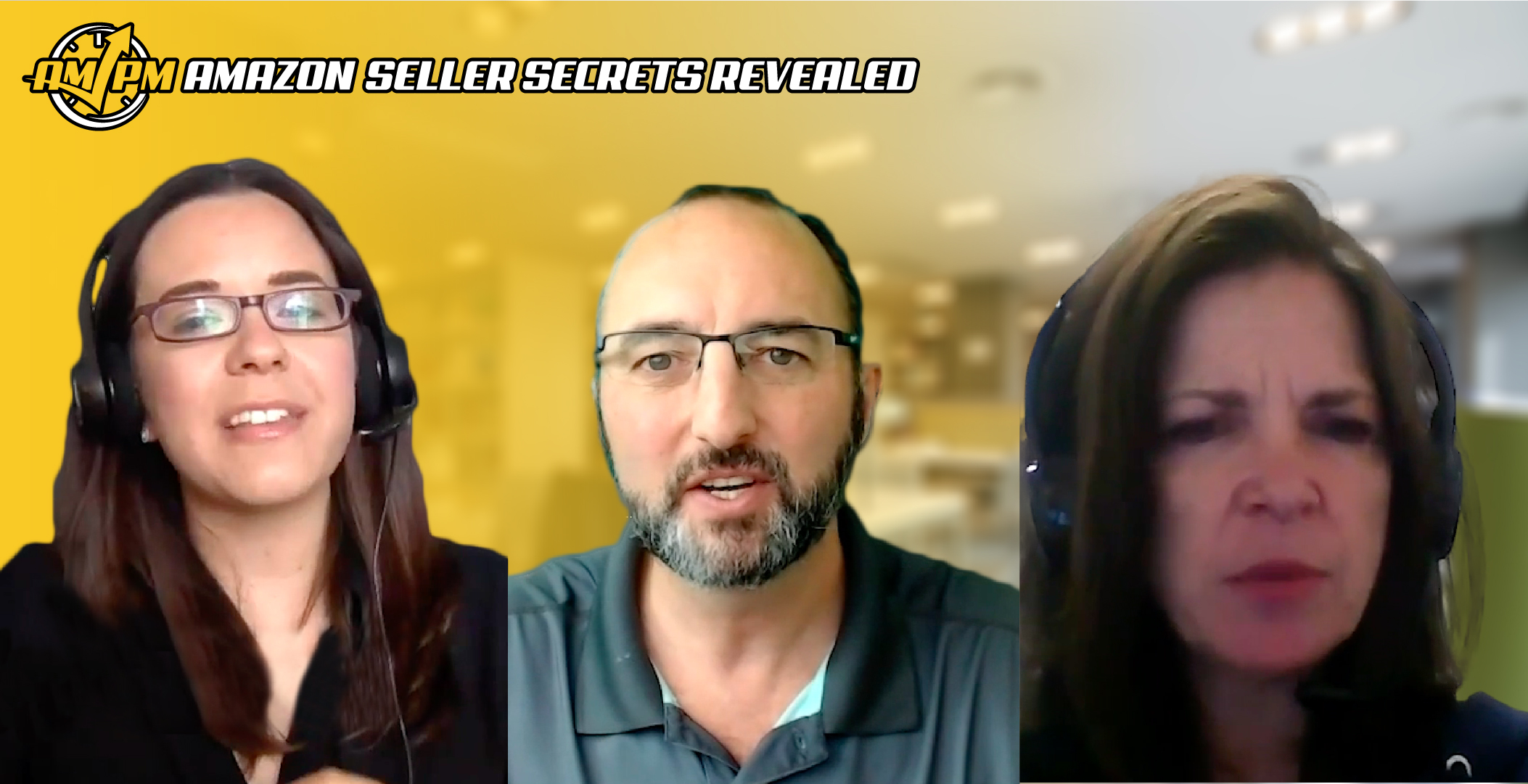 Effective Amazon Advertising Tips for New Sellers
Whether by PPC ads on Facebook or getting sponsored placement on Amazon, clever use of Amazon advertising is the best way to get the word out about your new product, on and off Amazon.
Amazon advertising is particularly useful during your product launch to distribute your heavy discount coupons for initial sales. However, if you are new to Amazon, you may have some misconceptions about how ads for your product should work.
In this episode of Amazon Seller Secrets Revealed, our Amazon experts provide solid advice on Amazon advertising on and off the platform for new sellers.
Today's question that focuses on Amazon advertising is:
"What is a good tip related to advertising Amazon products for new sellers, either on or off Amazon?"
See the full Amazon Seller Secrets Revealed video here:
Effective Amazon Advertising Tips for New Sellers
Subscribe to our YouTube Channel
Here is a more in-depth look at the expert answers: 
Advice on Amazon advertising includes… 
Dave Kettner, Co-Founder of AMZ and Beyond
"Don't worry about making money on your ads. Okay, your ads don't have to be a money-making operation, and the reason is because if you focus on the long-term benefits that you're going to get from your ads, it's gonna be more beneficial to you in the long run than is on the short run.
So I see people that on Amazon PPC and the other ACoS are high.
If you can get those close to break even or just barely break even, you're going to be doing good because your organic rankings are going to increase. They're going to catch more on the back end.
Off Amazon, If you're breaking even or close to break even, you're going to be able to get that customer data. You're gonna be building a long-term relationship with your customers, and it's going to be very much worth it to you."
Barbara Boshchen, Co-Founder of  CoMerchant Relisting Software
"Pay-per-click and you know, start out small and start to learn and do all the research to understand it. I think until you really nail that down, you don't want to get off Amazon."
Chelsea Cohen, Co-Founder of Badass Business Builders
"It's called the snowball with Amazon Pay-Per-Click. That's basically to look at your top 10 keywords and figure out which one is the closest to page one and then put all of your advertising dollars behind getting that keyword ranked onto page one.
What ends up happening is that slowly as you get that product ranking, the other products start to come up with it, and so then you basically get that one to the top of page one and then you move onto the next one.
That's the next closest up, and you slowly take them down until all of your keywords are on the top of page one."

LOOKING FOR MORE AMAZON SELLER SECRETS REVEALED CONTENT? 
Want to absolutely start crushing it on Amazon and make more money? Follow these steps for helpful resources to get started:
Have more questions or suggestions on products to avoid selling on Amazon? Let us know in the comments!