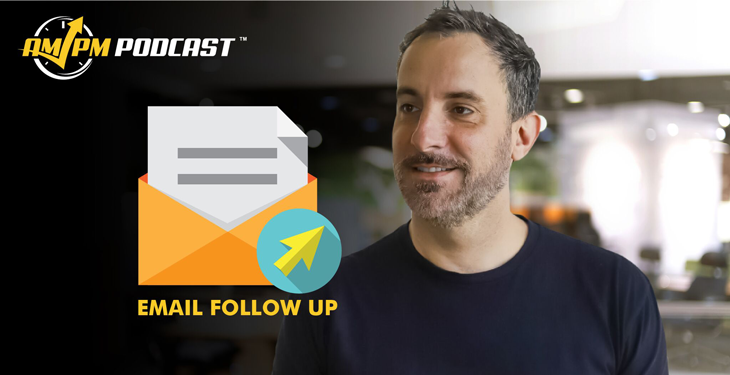 Email Follow-Up: How to Stay Amazon TOS Compliant + Personal Questions – AMPM Podcast EP 191
On Podcast EP 191, host Manny Coats talks about how the recent Amazon TOS relate to reviews and even answers a few personal questions!
A few weeks ago, we talked about sneaky ways to gain Amazon reviews that may get you banned so you know which tactics to AVOID. If you missed that episode, check it out here.
Since then, a lot of you have asked for clarification on Amazon's TOS surrounding reviews and email follow-up so you can gain reviews fast without getting your account banned.
So what's Amazon's stance on reviews nowadays?
"After an order is completed, Amazon automatically sends an email to buyers asking them to leave a review and provide feedback. Additionally, you are allowed to send 1 email per order to request a customer review."
If you send out more than 1 email to elicit a customer review, it may be time to reconsider your email follow up strategy and change it to be more compliant with the current verbiage in Amazon's Customer review guidelines.
"If you decide to ask a buyer to provide a customer review, you cannot ask only for a positive review, nor can you request reviews solely from buyers who have had a positive experience."
If you use tricky wording to segment your customers into reviews and customer feedback, it's important to note that you're blatantly violating Amazon's TOS. You also cannot contact Amazon customers and request that they remove a review. Maybe you're asking yourself, "but what if I solve their problem or send them a replacement following a negative review?" If you do so, you STILL cannot follow back up to ask them to change their review.
The second half of the podcast was an opportunity to answer all your personal questions for Manny. Questions like:
How many employees do you have?
How tall are you?
What events are you going to next?
How many hours do you work per week?
What do you do for fun?
And more!
Listen to the full episode above.
Enjoy this episode? If you found this episode helpful, be sure to check out our previous episodes for more insight into being a successful Amazon FBA Seller! Don't forget to "Like" our Facebook page and join the conversation with over 56,000 prominent Amazon sellers. And don't forget to subscribe to the podcast!
Want to absolutely start crushing it on Amazon and make more money? Follow these steps for helpful resources to get started:
Have any concerns about Amazon reviews and how to get them the right way? Let us know in the comments below!