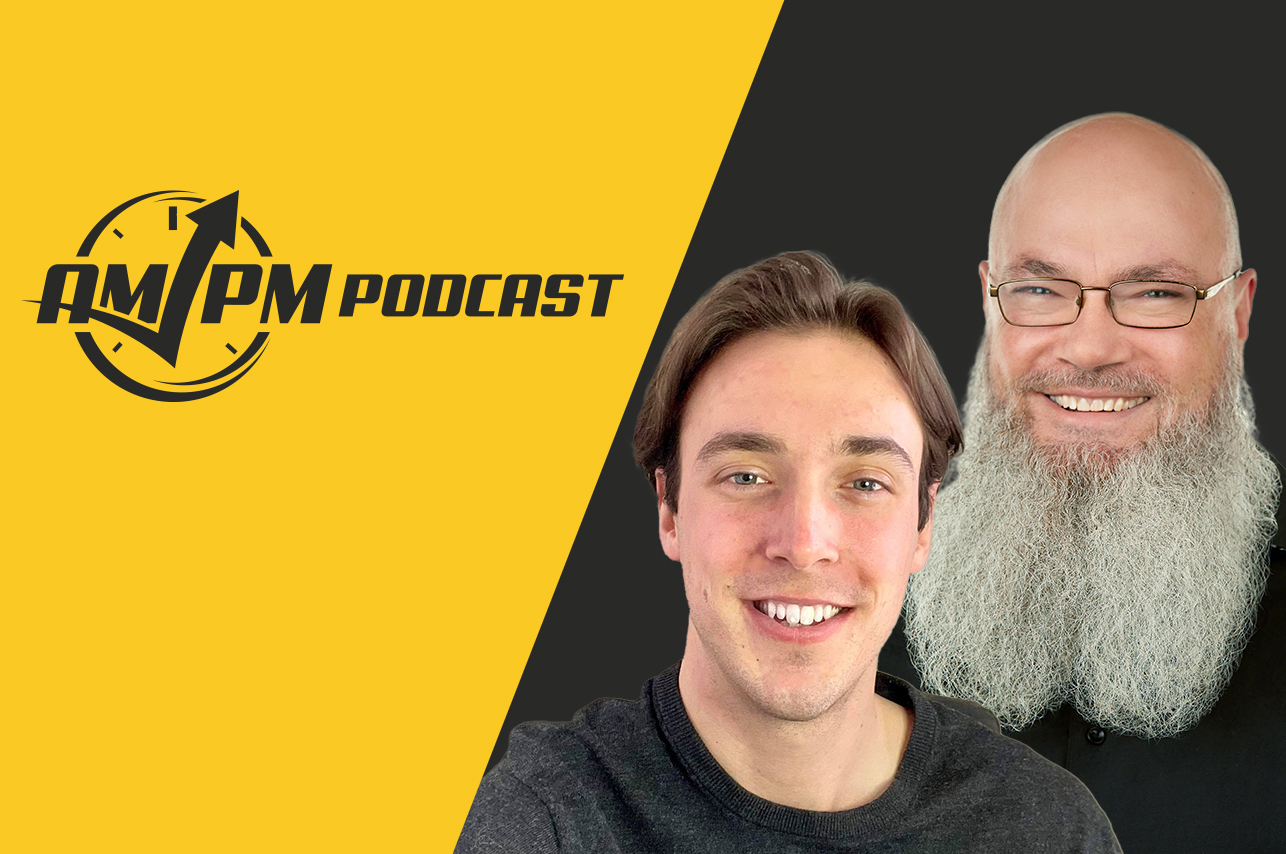 Family Members: To Employ or Not to Employ – 235
One of the very few benefits of this last year has been the (sometimes forced) confinement of extended families in the same space. Parents are managing Zoom calls with young children in their lap and retirees are welcoming back their young professional offspring in order to support each other during the year-long pandemic.
In this episode of the AM/PM Podcast, Tim Jordan welcomes a father and son as his first multiple guests. If you've spent even 15 minutes in the e-commerce ecosystem, you are probably aware of the name, Norm Farrar. Entrepreneur and businessman, Norm Farrar is a leading e-commerce expert with over 25 years of product sourcing, development, and branding expertise.
Norm didn't come alone, however. With him today is his son, Kelsey who recently returned home from several years teaching English in Korea simply because COVID made his job unsustainable. Both Kelsey and Norm speak passionately about the many benefits (and potential minefield) that working with family represents.
How does an entrepreneur separate business and family OR talk about salary? Both Norm and Kelsey offer great insights into creating positive boundaries, managing expectations and getting to the point where the relationship is built on individual strengths.
In episode 235 of the AM/PM Podcast, Tim, Kelsey, and Norm discuss:
02:45 – Working with Family 101
05:00 – A Strong Personal Brand Plus Passion Leads to Success
07:15 – Family Matters
10:00 – How to Separate Business and Family
13:00 – Creating Boundaries and Structure
16:30 – Starting with a "Low Bar"
20:00 – Underpaid, then Overpaid
26:00 – Brand is Crucial
29:30 – Authority Figures, Both Family and Business
33:00 – Managing Expectations
36:00 – Building-In Checkpoints
39:00 – Catching the Cracks When They're Small
41:00 – Should You Have a Business Kill Switch?
44:00 – Business is Important, But Family is What Matters
Enjoy this episode? Be sure to check out our previous episodes for even more content to propel you to Amazon FBA Seller success! And don't forget to "Like" our Facebook page and subscribe to the podcast on iTunes, Google Play or wherever you listen to our podcast.
Want to absolutely start crushing it on Amazon? Here are few carefully curated resources to get you started: