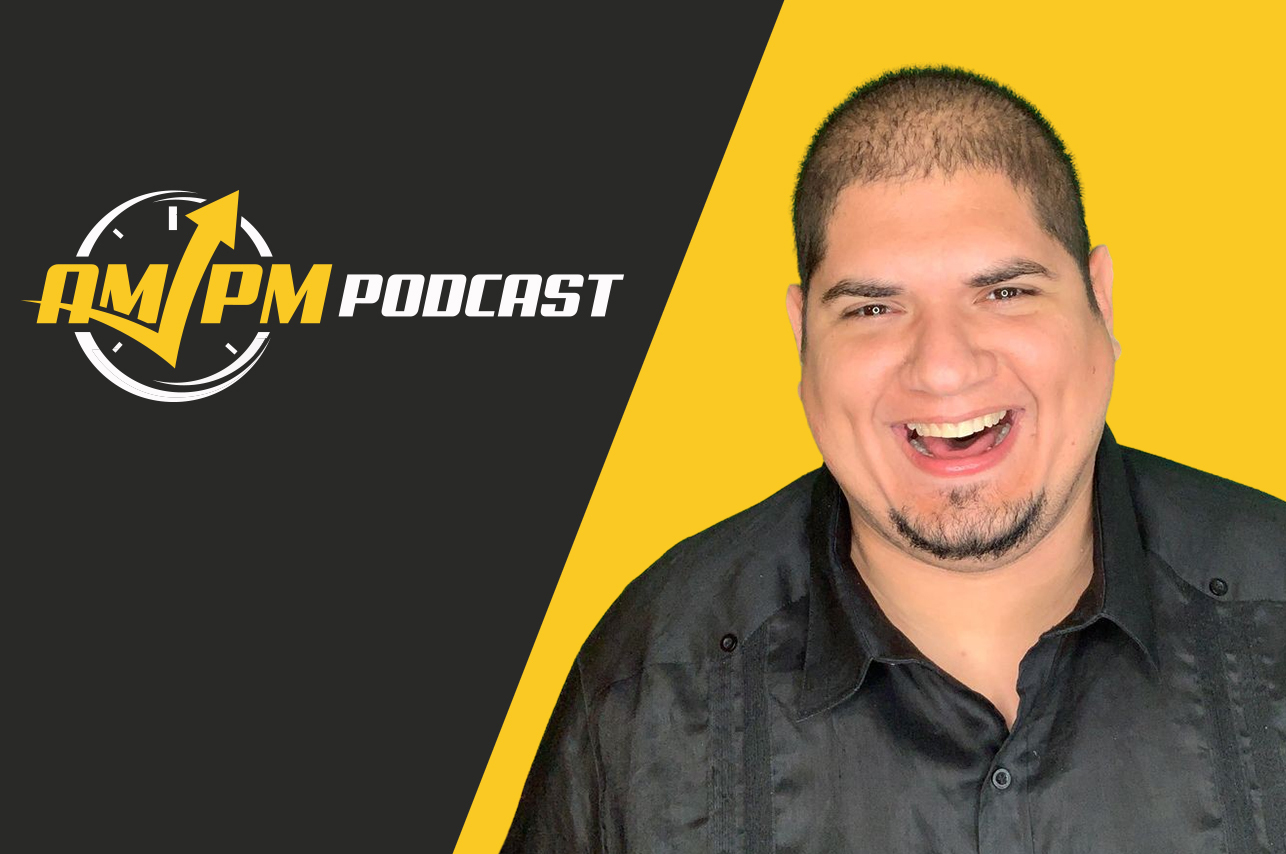 He "Growth Hacked" His Way from Homelessness to Business Success - Meet Joe Cury – 213
At some point along the way, we all need a mentor. Today's guest tells a story of Sam Walton crawling on a supermarket floor in Brazil measuring the width of the aisles.
Today on the AM/PM podcast, Tim Jordan welcomes Joe Cury, a former paratrooper and born entrepreneur who takes us on a trip from homelessness to business success.
Like most of us, Joe has learned a lot of lessons on his e-commerce journey, none of them more important than the strength involved in asking for help. Now, he is a passionate growth hacker who is helping others avoid some of the same potholes that slowed him down.
Here is another tale of entrepreneurial triumph from Tim's seemingly bottomless list of fascinating guests.
In episode 213 of the AM/PM Podcast, Tim and Joe discuss:
03:00 – Connecting Business Owners
06:00 – A Seasonal Business Almost Puts Him Out of Business
09:15 – Discovering Growth Hacking
10:30 – Hiring Someone Good is a Great Shortcut
12:00 – A Restaurant Goes Up in Smoke
14:30 – The Difficulties of Asking for Help
18:00 – Finding a Billionaire
21:00 – Leveraging Influencer Marketing
24:00 – Reverse Engineering Success
27:00 – Capitalizing on Obsessed Makeup Lovers
31:15 – Growth Hacking Relationships
35:00 – Building Communities with Social Media
39:30 – Using Your Top 100 Lists
42:20 – Joes's Personal Wins
44:40 – Putting in the Work (Sometimes for Free)
46:45 – How to Reach Out to Joe
Enjoy this episode? Be sure to check out our previous episodes for even more content to propel you to Amazon FBA Seller success! And don't forget to "join" our Facebook Group and subscribe to the podcast on iTunes or wherever you listen to our podcast.
Want to absolutely start crushing it on eCommerce and make more money? Follow these steps for helpful resources to get started: