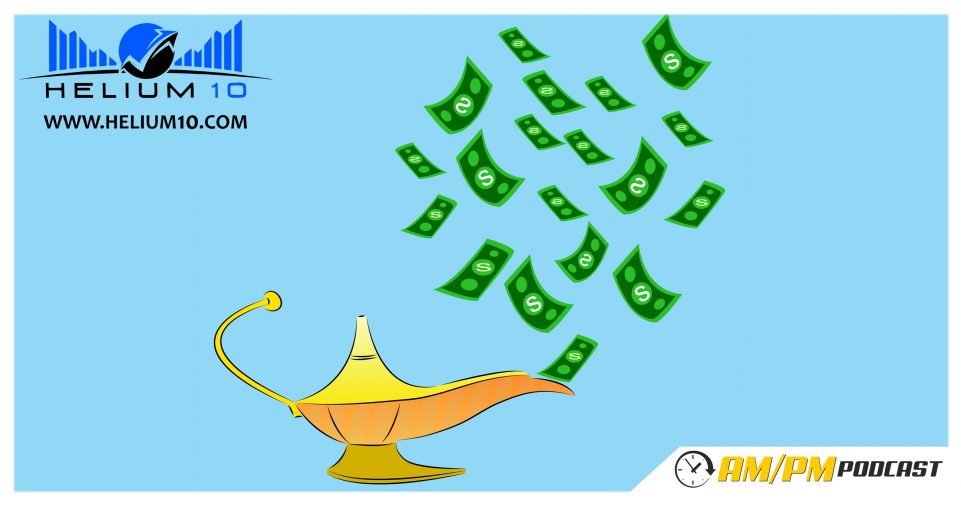 How To Get HIDDEN Amazon Reimbursements – I've Gotten Back Over $6K So Far With Refund Genie – EP106
Amazon owes you money and you might not even know it! In this special episode of the AM/PM Podcast, Manny Coats, introduces a NEW tool in the Helium 10 Suite: Refund Genie.
In this episode, we discuss and answer the following questions and topics:
Does Amazon send notifications when I am being reimbursed for damaged or lost products?
What tool can I use to know the amount Amazon may owe me for lost or damaged products?
What is Refund Genie?
How does Refund Genie work?
Is Refund Genie a free service?
How will I submit the report that Refund Genie generates to Amazon?
What are the features of Refund Genie?
How much is the Helium 10 tools worth per month?
If I pay $97, am I only getting access to Refund Genie?
How many cases should I submit to Amazon?
How many transactions should I include per case?
How fast can Amazon process the cases I submit and issue the refund?
Post a Screenshot of the amount that Refund Genie gives you on our Facebook Page and update and share when you have a chance on how much Amazon did actually reimburse you!
Listen to Episode 105: $2.5 Million in Amazon Sales for 2016 – Interview with Regis Friend Cassidy.