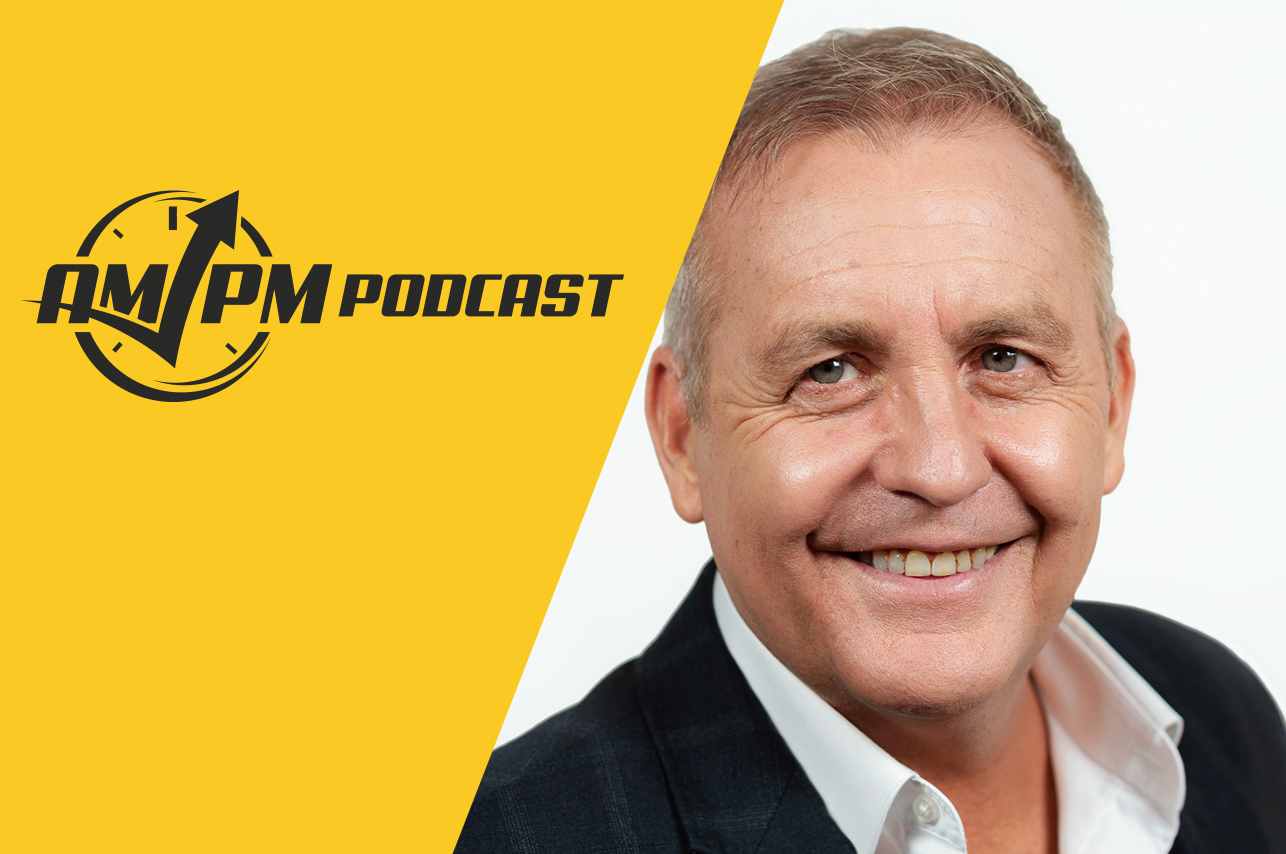 From Record Executive to Master Networker, this Guy Explains How Great Crises Can Create Great Opportunities! – 203
We're in the middle of a global pandemic. The first thing on many people's minds is how to make money. If you're an entrepreneur with a passion for helping others, you might also feel a responsibility to create jobs for others less fortunate.
That's certainly the case if you're Phil Leahy, Tim's guest today on the AM/PM Podcast.
Phil tells the story of surviving bankruptcy and pivoting towards e-commerce. Now, he, like many of us, is financially suffering the effects of COVID-19. But, instead of complaining, he and his small (company) team have rolled up their sleeves and are helping supply front-line workers with the tools to get their jobs done.
This is an episode you don't want to miss.
In episode 203 of the AM/PM Podcast Tim and Phil discuss:
02:15 – What's the Retail Global Organization?
04:30 – His Past as a Record Executive Led to E-Commerce
06:00 – The Number One Seller on eBay is Australia
07:30 – Not Having to Be the Smartest Guy in the Room
10:30 – Why Connect with Other Entrepreneurs?
12:30 – Don't Get Stuck in a Bubble
15:20 – This is What Resilience Looks Like
19:00 – How Did Phil Pivot?
21:30 – In the "Red" and Wouldn't Change a Thing
23:00 – The Agility of E-Commerce
25:40 – A Passion for Helping Others
27:20 – Being Mindful How We Make Our Money
28:30 – Phil's Crystal Ball – Where Are We Heading?
32:00 – It's Our Duty to Be Good Entrepreneurs
34:15 – Black Tie Goat Auctions
35:29 – This Time of Great Change is a Time of Great Opportunity
Enjoy this episode? Be sure to check out our previous episodes for even more content to propel you to Amazon FBA Seller success! And don't forget to "join" our Facebook Group and subscribe to the podcast on iTunes or wherever you listen to our podcast.
Want to absolutely start crushing it on eCommerce and make more money? Follow these steps for helpful resources to get started: