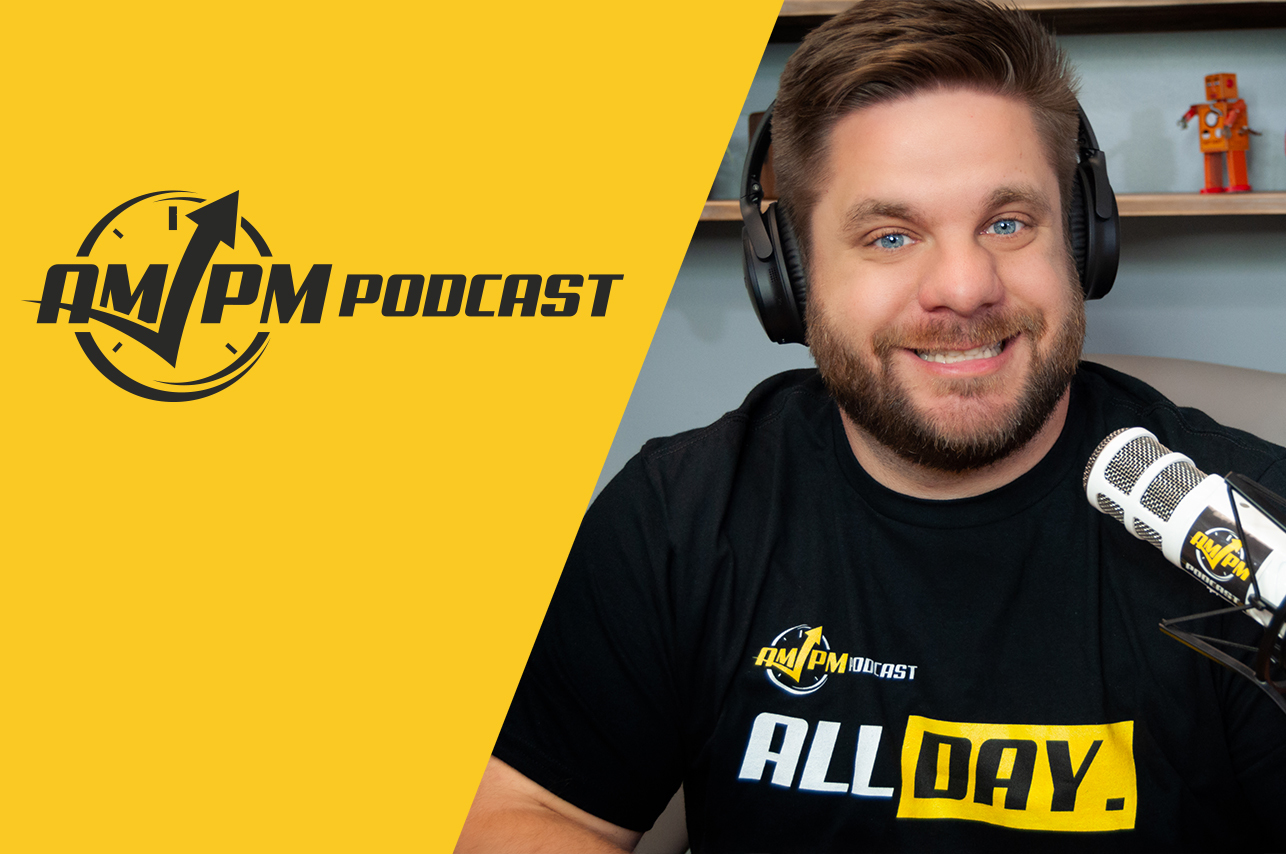 Why Entrepreneurs Sometimes Need to Ignore Advice – 229
I think it's pretty well accepted that an entrepreneur's work experience is for the most part, a somewhat solitary exercise. When you combine that with the tendency of others to offer well-meaning but occasionally tone-deaf business advice, it's a recipe for frustration.
Today on the AM/PM Podcast, Tim Jordan speaks about what it's like to balance the need for outside advice and perspective with the obligation that entrepreneurs have (to themselves) to develop the ability to trust their own instincts.
In this episode, Tim speaks about his experience as a firefighter and emergency medical technician (EMT), and how his derailed collegiate change of majors has contributed to a life-long feeling that he could have done something that he considered "special."
After showing a great aptitude for the medical skills that would have made for an extremely proficient doctor, he started to truly regret having listened to negative advice from close family. Tim says that there are many parallels for e-commerce sellers.
The specialized nature of the online selling ecosystem creates a situation where sometimes the only one who can make an educated decision is the seller themselves. It's also why Amazon and other e-commerce groups are an important part of an online seller's support system.
This episode has good advice for sellers at any level.
In episode 229 of the AM/PM Podcast, Tim discusses:
02:30 – "Maybe I Could Become a Doctor"
04:30 – Bad Advice Sets Up a Pivotal Moment
07:00 – Fire Academy and a Revelation
10:00 – A Haitian Crisis Shows What Might Have Been
13:00 – A Quick X- Ray Training Program
18:30 – "Who Actually Knows Us?"
21:00 – Listening to the Little Voices in Your Head
23:30 – Telling Elvis that He Should Keep Driving a Truck
28:30 – Proving Others Wrong, a Little Bit at a Time
31:00 – An Entrepreneur's Options Have Never Been So Wide Open
Enjoy this episode? Be sure to check out our previous episodes for even more content to propel you to Amazon FBA Seller success! And don't forget to "Like" our Facebook page and subscribe to the podcast on iTunes, Google Play or wherever you listen to our podcast.
Want to absolutely start crushing it on Amazon? Here are few carefully curated resources to get you started:
SellerTradmarks.com: Trademarks are vital for protecting your Amazon brand from hijackers, and sellertrademarks.com provides a streamlined process for helping you get one.