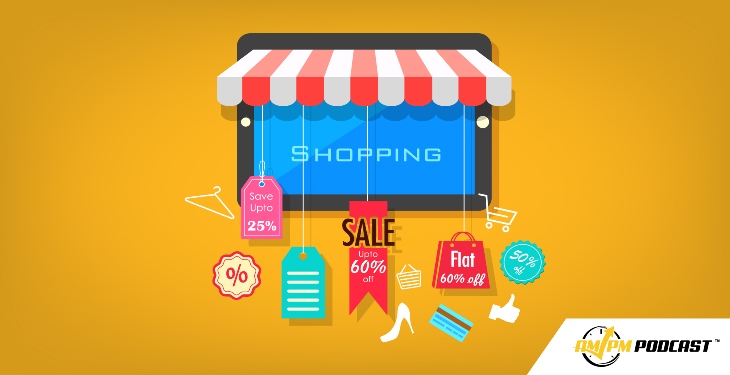 How to Make Money Selling Used or Returned Products on Amazon – AMPM PODCAST EP 160
To watch the video version of this episode of the AM/PM Podcast, check out our YouTube channel below: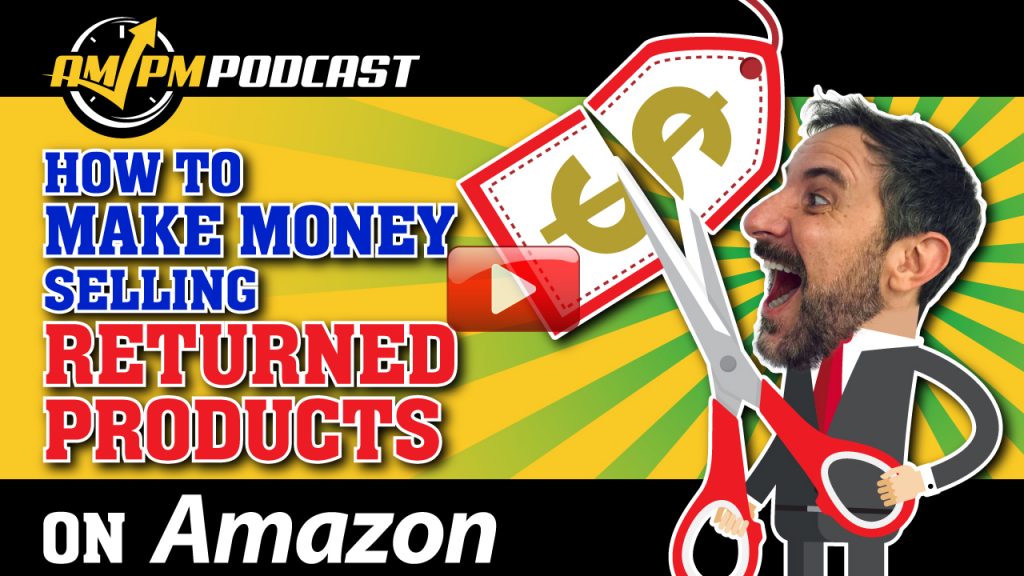 Whatever happens to used or returned products on Amazon? While most in the Amazon FBA world are trying to get their private label businesses off the ground and climb to the top spot on the search results, many sellers are making money hand over fist in a category has relatively low upfront costs and high-profit potential: used or returned products on Amazon.
Whatever happens to big-name items that get returned or just do not sell? Like most retail stores, these items can be sold at a deep discount to another distributor who can then turn around and charge lower prices for profit. Odds are you've seen the "Used" or "Near New" products available at lower prices on Amazon product listings. These used or returned product sales are one of the best-kept secrets on Amazon, but one eight-figure seller wants to reveal his winning strategy to you!
In episode 160 of the AMPM Podcast, host Manny Coats interviews Todd Snively, the Amazon seller that has figured out how to turn huge profits by selling returned products as "used" or "near new" on Amazon FBA. Todd has created a working formula for finding and sourcing Amazon stock that has been returned at a massive discount and efficiently doubling his money with popular products that sell out quickly.
Register for Todd's webinar on his process for finding valuable products and selling them for minimum double profits at https://www.liquidationblueprint.com/.
In this episode, Todd reveals many valuable insights, including the following:
00:42 Introduction to Todd Snively
03:40 The Advantages of Selling Used or Returned Products for Profit
04:49 Satisfying the Amazon Bargain Hunters with Selling Returned Products
07:32 Making Profit When Selling Used or Returned Products Without the "Buy Box"
09:09 Adding a Used or Returned Product to an Existing Listing
09:42 Can You Double Your Money from Selling Used or Returned Products with Only $1000 to Start?
12:20 What's the Best Deal on a Pallet of Product That You Ever Got?
15:49 How Many Pallets Does Your Resource Process Per Day?
16:46 Where Can Sellers Find Liquidation, Used or Returned Products to Buy From?
17:55 Product Hacks to Extend Warranties on Use or Returned Products
19:58 Todd's Webinar to Explain His Product Selection Process
21:25 Making Your Money Back on Used or Returned Product Pallets
22:37 How Quickly Do the Used or Returned Products Sell Out?
24:10 How Many Pallets Can People Go Through in An Eight-Hour Day Manually?
Enjoy the episode? If you found this episode helpful, be sure to check out our previous episodes for more insight into being a successful Amazon FBA Seller! Don't forget to Like us and join the conversation with over 22,000 prominent Sellers on Facebook and subscribe to our podcast!
Be sure to check out our latest content on our Instagram!
Ready to get serious about your Amazon FBA game? The Illuminati Mastermind offers monthly training for intermediate to advanced level sellers (not recommended for those new to Amazon) for advanced tips and tricks to help your sales climb higher. This program is designed for six, seven, and eight-figure sellers, so only serious sellers should apply! Reserve your seat today so you don't miss out on this helpful webinar! CLICK HERE TO FIND OUT HOW TO JOIN
Spend less & make more with the ultimate software tool suite for Amazon Sellers! Helium 10 offers 10+ tools that help you to optimize your listings better and increase sales with an easy-to-use system for one monthly membership price. CLICK HERE TO SIGN UP TODAY