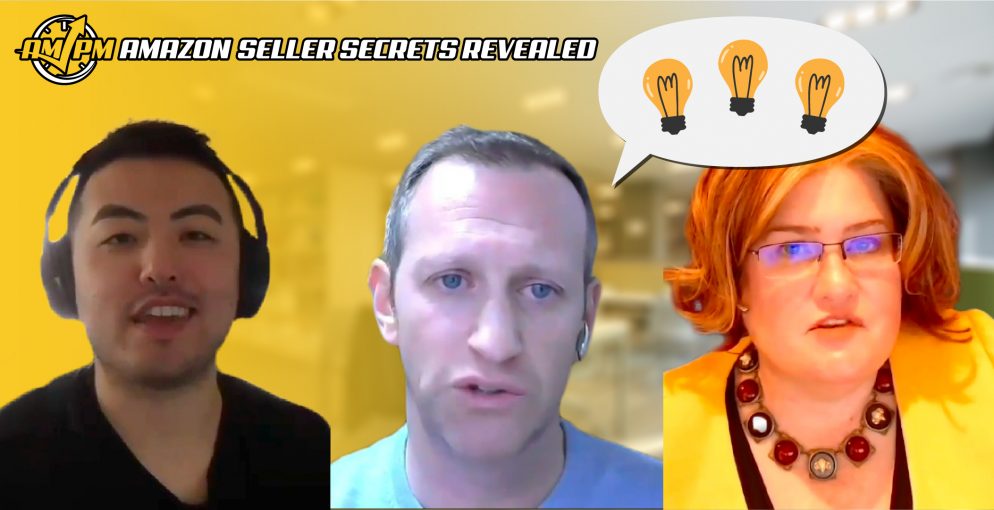 More Good Advice for Selling on Amazon for Beginners
Wouldn't you love to get advice for selling on Amazon from a good friend who knew what he or she was doing? It's always better to take advice from someone who knows, and we've got three Amazon selling experts who are ready to treat you like a good friend!
Our contributing sellers that appear in our content have plenty of experience in all aspects of selling on Amazon with some operating across multiple marketplaces. This diversity allows us to give you advice for selling on Amazon from many perspectives, all of which can be valuable.
Today's question that focuses on advice for selling on Amazon is:
"What is another tip you'd give a friend [about selling on Amazon]?"
See the full Amazon Seller Secrets Revealed video here:
More Good Advice for Selling on Amazon for Beginners
Subscribe to our YouTube Channel
Here is a more in-depth look at the expert answers: 
Some of the best advice for selling on Amazon includes… 
Cynthia Stine, CEO of EGrowth Partners
"Start either wholesale or private label. I used to tell people to do arbitrage, but that is not a good model anymore. It's very difficult to be successful. So for someone just starting, I would tell them to look at either developing their own products or to start wholesale."
Tom Wang, Owner of DIGITAL MUVMNT
"The second tip that I'd give to a friend is focusing a lot of time on the upfront work. So what I mean by that is probably product research. I think that's the #1 reason why people fail on Amazon is that they chose the wrong product. At the end of the day, even if you give certain products to an 8-figure seller who's been selling on Amazon for three or four years, a lot of them will still have trouble selling that product."
Nick Katz, The Japan Guy
"If you want to do for example private label, which is what a lot of people are doing–a lot of people say you should kind of just start with a product. I don't really agree with that. If you want to just start with a product, you should do arbitrage. I think if you want to start doing private label specifically, you shouldn't rush into it. You should make a product that you are proud of and a product you like."

LOOKING FOR MORE AMAZON SELLER SECRETS REVEALED CONTENT? 
Want to absolutely start crushing it on Amazon and make more money? Follow these steps for helpful resources to get started: