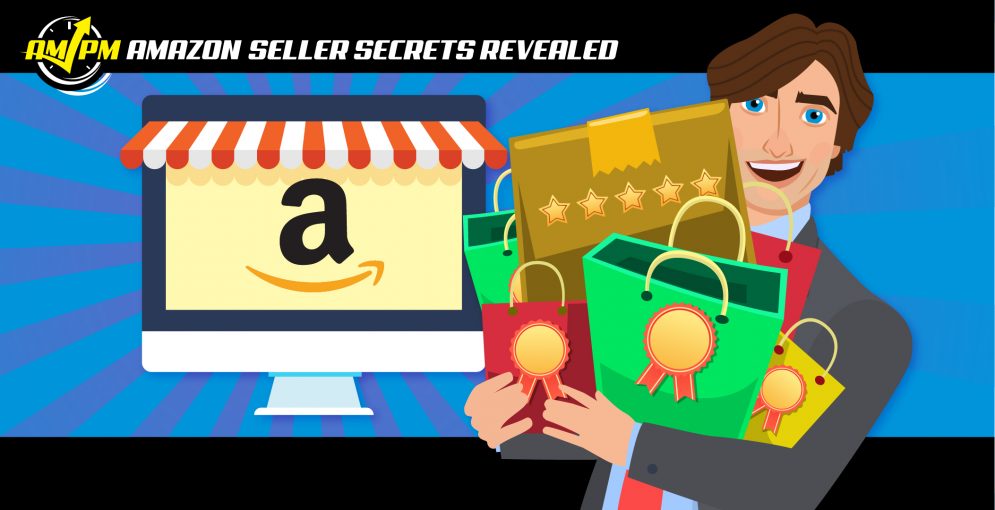 MORE Best Products to Sell on Amazon That Make Money
More expert advice on what to sell on Amazon!
Knowing what products to target when you are first starting out on Amazon can be quite daunting, so we've asked sellers who are crushing it on their own storefronts to let us know what to sell on Amazon to find success.
Back by popular demand, we have more opinions from high ranking Amazon sellers on what products they think are great to get into when first starting out or as a new venture into a new category!
Today's question that focuses on Amazon best selling categories is:
"What kind of product do you like to sell on Amazon and why?"
See the full Amazon Seller Secrets Revealed video here:
More of the Best Products: What to Sell on Amazon
Subscribe to our Youtube Channel
Here is a more in-depth look at the expert answers:
More of what to sell on Amazon includes…
Daniel Audunsson, Co-Founder of Ryan and Daniel
"I think the best products to sell on Amazon are the higher-priced products, priced $40-$50 and above. It really doesn't matter about the category, but usually, that's where you'll find the most untapped opportunities and also the highest profit margins.
Bernie Thompson, CEO of Pluggable and Efficient Era
"The key to success on Amazon is having products you care about. It's something where a few stars are alining. You like those products, [or] you maybe have experience in your career with those products. And then you've done the market research."
Steve Chou, Host of My Wife Quit Her Job Podcast
"The types of products I like to sell are textiles or anything that doesn't involve any type of sizing whatsoever. And the reasons why I like textiles is [that] they won't break in the mail, they are easy to modify and create, and you can usually get a production up and running quickly as well."
Want to absolutely start crushing it on Amazon and make more money? Follow these steps for helpful resources to get started:
Get the Ultimate Resource Guide from Manny Coats for tools and services that he uses every day to dominate on Amazon!
New to Selling on Amazon?

Freedom Ticket offers the best tips, tricks, and strategies for beginners just starting out!

Sign up for Freedom Ticket

.

Trying to Find a New Product?

Get the most powerful Amazon product research tool in Black Box, available only at Helium 10!

Start researching with Black Box

.

Want to Verify Your Product Idea?

Use Xray in our Chrome extension to check how lucrative your next product idea is with over a dozen metrics of data!

Download the Helium 10 Chrome Extension

.

The Ultimate Software Tool Suite for Amazon Sellers!

Get more

Helium 10

tools that can help you to optimize your listings and increase sales for a low price!

Sign up today!
Protect Your Amazon Brand with a Trademark!

Protecting your brand from hijackers is vital. SellerTradmarks.com provides a

streamlined process for obtaining a trademark

for your business and shielding your products from fraud!

Want to REALLY Show Off Your Products? Get Professional Photography!

Presenting your products with professional grade photography has been proven to improve sales on Amazon, so what more incentive do you need?

Ready to Get Serious About Your Amazon FBA game?

The Illuminati Mastermind offers

monthly training

for advanced level sellers.

Reserve your seat today

so you don't miss out on this helpful webinar!

Does Amazon Owe YOU Money? Find Out for FREE!

If you have been selling for over a year on Amazon, you may be owed money for lost or damaged inventory and not even know it.

Get a FREE refund report

to see how much you're owed!