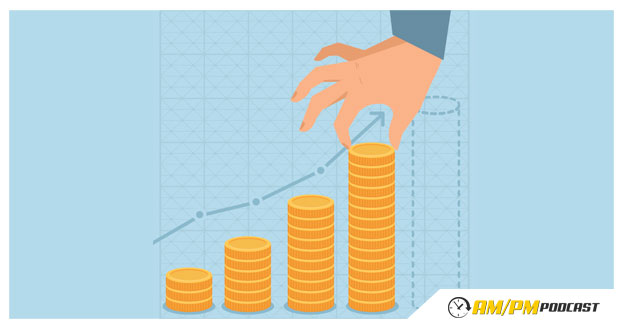 November 2016 Income Report – EP87
In this income report I invite you to peek behind the curtain of my business and take a closer look at the REAL numbers behind a successful Amazon FBA Business.
Manny Coats has been in business for 1 Year as an Amazon FBA Private Label Seller
How much money have you made in the first full year on Amazon?
What was your first year goal and did you hit it?
How many sales do you think you will make in December 2016?
What were your sales numbers in December of 2015?
How much money did you make in November 2016?
What was your second biggest month in terms of revenues?
What were your November 2016 Sales?
How many orders made up the revenue for November?
How much sponsored advertising did you do?
How many promo codes did you give out last month?
What was your refund rate on Amazon?
What were your shipping costs like in November on Amazon?
Why were your shipping rates so high?
How much of that was profit?
What percentage of buyers leave seller feedback on your account?
Which month has the lowest seller feedback percentage and what was that percentage?
Why do you think your feedback rate is so low this month?
How are you getting your seller feedback?
How many emails do you send out to each buyer in your email followup ?
What do you put inside the emails you send to your Amazon customers?
What is the email schedule you use for reaching out to your customers?
Do you ask for product reviews or seller feedback first?
What keyword research tools do you use?
What product research tools do you use?
What other tools do you use?
How many brands do you currently have?
How much revenue comes from your top brand?
How much revenue comes from your other brands?
Are you still planning to sell one of the brands in 2017?
How many new products/skus have you added for December?
How many more products are you adding after the Holidays?
You're phasing out 1 brand — why?
You used one of the products you are phasing out to get access to Vendor express?
Have you had any brands/products that have failed?
How Manny Coats gets his suppliers to credit him for Amazon refunds and returns.
What was the biggest sales day ever and how much was it?
What was the biggest day and sales amount that didn't include any sale items or a lightning deal?
What are you doing with the Merch by Amazon program during Q4?
How I raised $56,000 in 2 weeks to pay for tons of inventory in December, and my I didn't have even 1 year of business history for my company.
Brand Gate Checker Tool – Did you use it yet to see if your brands are auto gated?
I made my artists available to handle packaging designs for private label sellers, as well as designs for Merch by Amazon. You can email Dan at [email protected]
Amazon de-indexes keywords randomly, so you need to check ALL of your keywords on a regular basis. Here is what happened to me and how I lost sales.
How much money do I think I lost from just 1 keyword that was de-indexed?
Should you only run your backed end keywords through 5K checker?
Tools and sites mentioned:
Helium10.com
Helium10.com/blog ( One Year Selling On Amazon – Income Report )
Upfund.io
Facebook Group AMPM
Facebook Group Merch Elite