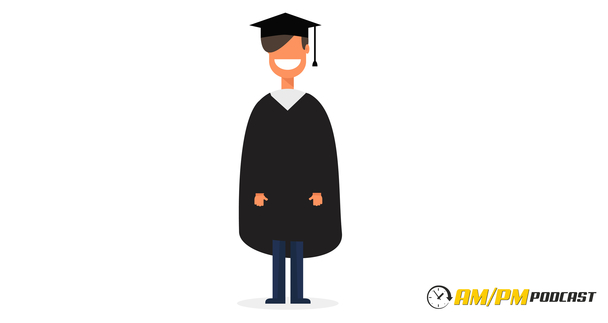 College Student Goes From $3,000 To Over $1.1 Million In Sales In Just 2 Years! Anthony Bui-Tran, Shares His Success Being A PART TIME FBA Seller With A Full Time Job – EP113
Age does not really matter when it comes to selling on Amazon. In this episode, Anthony Bui-Tran, a fresh out of college student, shares how he is crushing it on Amazon part time while maintaining a full time day job.
This podcast was recorded just prior to Amazon making changes to their TOS for emailing customers. We do not recommend you follow the instructions mentioned for the email followups where you divert customers who do not like your products to your seller feedback. Use at your own risk.
Who is Anthony Bui-Tran?
How much have Anthony made so far selling on Amazon?
Should selling on Amazon be a full time job?
Should I quit my full time job to do full time selling on Amazon?
What is influencer marketing?
How can I use influencer marketing to promote my private label product?
What are click funnels?
How can I use click funnels to generate sales for my private label product?
How can a personal product website help drive sales for my private label product?
Where can I find influencer marketers?
How should I communicate with influencer marketers to get a positive response?
Do I need to pay influencer marketers?
How does Anthony's day start out and end?
How important is it to set systems and processes for my FBA business?
What are Anthony's goals for 2017?
What is the Amazon Exclusive?
What are the benefits of having product variations?
What is Anthony's product launch strategy?
How important is it to research for the keywords with the most traffic?
When launching a new product, should I aim for sales or ranking?
What is a good customer follow up system?
What are some ways to prevent receiving negative product feedback?
Can I buy my competitors product to learn what they are doing?
Can kickstarter help me launch my private label product?
What are the advantages for a FBA seller attending seminars and conferences?
EMAIL TEMPLATE – No longer available, as Amazon's TOS have changed that disallow the method that was used in the template.
Listen to Episode 103: Finally! Manny Coats and Kevin King Get Together To Deliver The Goods (Don't Miss This Episode!)
Join the "Illuminati Mastermind" monthly training. This is for intermediate to advanced level sellers (not for newbies) . It is NOT cheap to join. Only serious sellers should apply. Mastermind with hundreds of 6, 7 and 8 figure sellers. Find out what it takes to join.