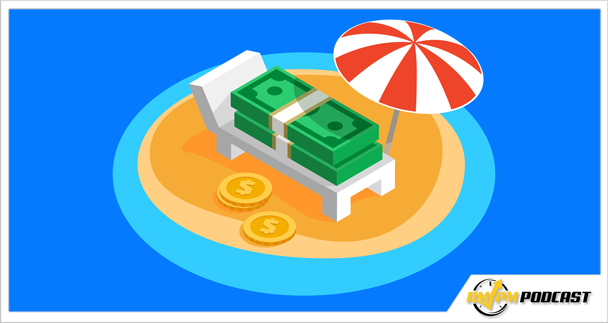 Pay Only 4% Income Tax for Your Amazon FBA Business in Puerto Rico: Seller's Tax Haven – AMPM Podcast EP158
In episode 158 of the AMPM Podcast, host Manny Coats interviews John Hadden, an FBA seller and relatively new Puerto Rican citizen who now only pays 4% for his income taxes and pays nothing on corporate gains. John details Act 20 and Act 22, Puerto Rican laws that he uses to get his tax break benefits as well as the new culture that he has become acclimated to. He also expresses the benefits of working with his hired employees in-house and the differences of living in Puerto Rico versus the United States of America.
In this episode, John speaks on many topics regarding Puerto Rico, including the following:
00:42 Introduction to John Hadden
02:35 Do You Have Any Hacks or Advice That Helps You to Launch a Product?
03:47 How Many Companies Do You Own?
05:52 Why Did You Move to Puerto Rico?
08:43 What Are the Tax Benefits of Living in Puerto Rico?
13:03 What Kind of Business Entity Can Your Set Up in Puerto Rico?
13:38 How Long Do You Have to Live in Puerto Rico to Get the Tax Benefits?
17:19 How Many Companies Have You Set Up in Puerto Rico?
18:42 Benefits of Living in Puerto Rico with Cryptocurrency and Act 22
21:18 Is San Juan Where You'd Suggest People Move To?
23:21 What is the Difference in Cost of Living in Puerto Rico VS. the USA?
25:35 What Would Be Some of the Cultural Differences Between Puerto Rico VS. the USA?
28:06 What Kind of Infrastructure Does Puerto Rico Have for Business?
28:58 In What Other Ways Has Moving to Puerto Rico Helped Your Business?
30:50 What Are the Minimum Wage Requirements in Puerto Rico?
32:31 What Are the Drawbacks of Moving to Puerto Rico?
33:28 Setting Up a Business Entity in Puerto Rico and Staying Compliant with the IRS
37:40 What Are the Residency Requirements to Comply with Act 20 and Act 22?
38:48 If You Could Go Back in Time 5 Years, What Advice Would You Give to Yourself?
To watch the video version of this episode of the AM/PM Podcast, check out our YouTube channel below: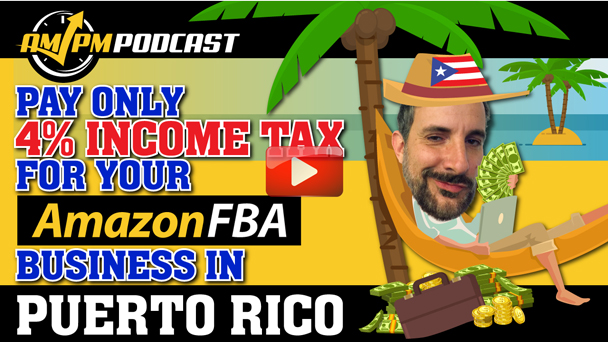 Enjoy the episode? If you found this episode helpful, be sure to check out our previous episodes for more insight into being a successful Amazon FBA Seller! Don't forget to Like us and join the conversation with over 22,000 prominent Sellers on Facebook and subscribe to our podcast!
Be sure to check out our latest content on our Instagram!
Ready to get serious about your Amazon FBA game? The Illuminati Mastermind offers monthly training for intermediate to advanced level sellers (not recommended for those new to Amazon) for advanced tips and tricks to help your sales climb higher. This program is designed for six, seven, and eight-figure sellers, so only serious sellers should apply! Reserve your seat today so you don't miss out on this helpful webinar! CLICK HERE TO FIND OUT HOW TO JOIN
Spend less & make more with the ultimate software tool suite for Amazon Sellers! Helium 10 offers 10+ tools that help you to optimize your listings better and increase sales with an easy-to-use system for one monthly membership price. CLICK HERE TO SIGN UP TODAY