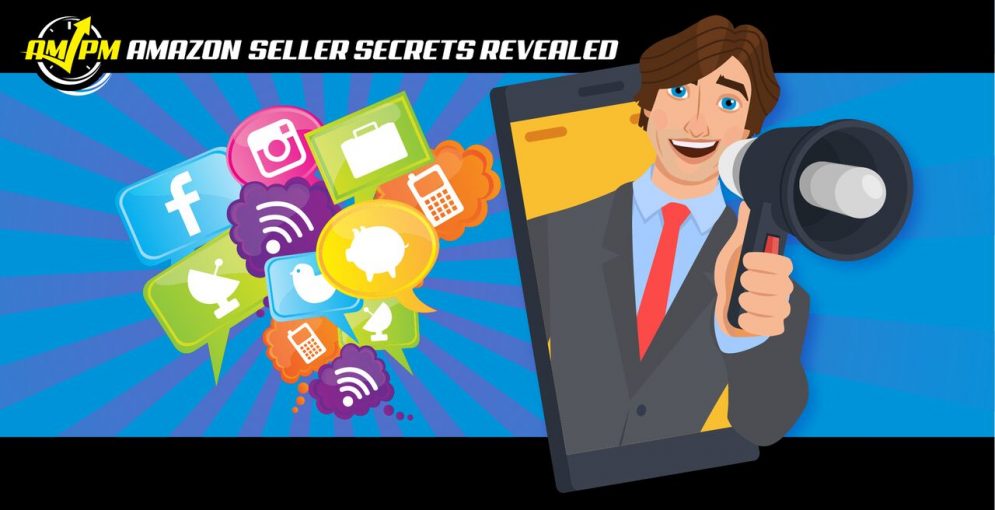 Position Amazon Product Ads to Market Strategically – Amazon Seller Secrets Revealed
Amazon product ads are half the battle for new sellers. Selling on Amazon is undoubtedly a tough business, especially when you're starting out.
As with all things Amazon, promoting the products you want to sell requires hard work, marketing finesse, and patience. Learning how to target customers using Amazon product ads through all media channels can help crack the market from the initial launch.
In this episode of Amazon Seller Secrets Revealed by the AMPM Podcast, our visitors talk about the different ways first-time sellers can use Amazon product ads to promote their products.
Today's question that asks how new sellers can advertise the products they sell on Amazon is:
"What is a good tip related to advertising Amazon products through Amazon product ads, for new sellers — off or on Amazon?"
See the full Amazon Seller Secrets Revealed video here:
Best Amazon Product Ads to Use for Product Marketing – Amazon Seller Secrets Revealed
CHECK OUT MORE VIDEOS ON OUR YOUTUBE CHANNEL!
Here is a more in-depth look at the expert answers:
A few strategic ways for new sellers to use Amazon product ads is…
Gil Lang, Managing Partner of Commerce
"So, I'm Gil, 31 years old, from Hamburg; and I've been rocking on Amazon for a few years now.
Try everything you can. Go for headline search ads, product display ads, sponsored product ads, Facebook, everything. Every source you can control somehow, make it break even or better and shoot it onto your listing."
Gregory Elfrink, Director of Marketing with Empire Flippers
"My name is Gregory Elfrink. I'm the director of marketing for Empire Flippers. We are [an] online business brokerage. My job is to help people buy and sell online businesses.
One that most of your listeners may not even know about, but there is a affiliate program attached to Amazon, Amazon Associates… extremely popular.
Something that FBA person could do is go look up all these authority sites ranking in Google.
Reach out to those site owners, because they often have a ton of traffic.
And you can usually say like, 'Hey man, could you do a sponsored review of my product… or hey, I noticed you have this roundup review of similar products. I also have this product. I would like to be in your roundup review.'
And that is a way to drive traffic that is a little bit out-of-the-box."
Steve Chou, Host of MyWifeQuitHerJob Podcast
"My name is Steve Chou and I run the popular blog, MyWifeQuitHerJob.com, a podcast of the same name; and I also run an annual e-commerce conference called The Seller Summit
One type of Facebook ad that is not used very often are Facebook offer ads.
And what's good about Facebook offer ads is when someone opts into the offer, they are actually emailed the offer. They also get a notification in their Facebook bar.
So that's much more likely to be actually redeemed."
Want to absolutely start crushing it on Amazon and make more money? Follow these steps for helpful resources to get started: