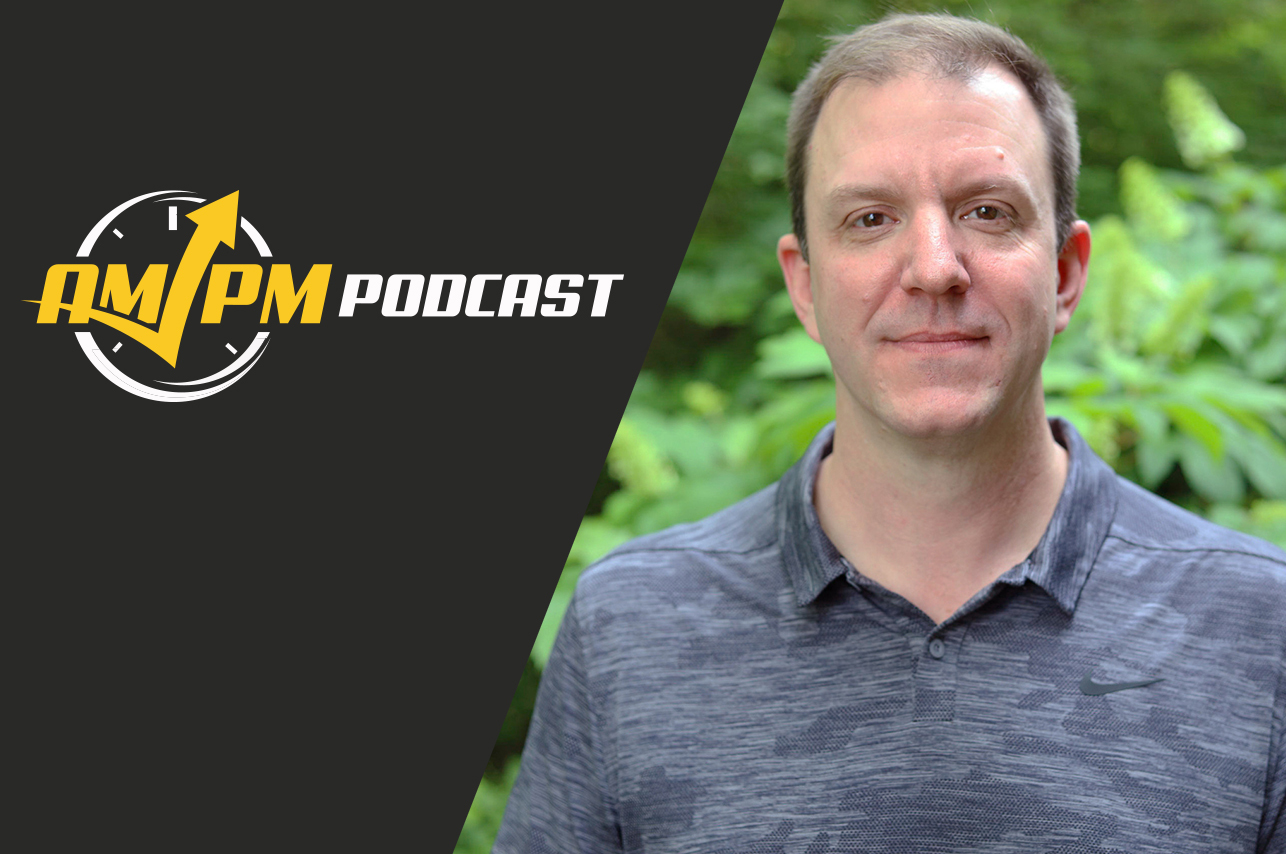 "Accidental" Entrepreneurial Success and Important Next Steps – 233
A lot of times, entrepreneurs find themselves "accidentally" running businesses. With the right idea, initial success occasionally comes so quickly that they end up behind the big desk without the skills necessary to achieve long term profitability.
In this episode of the AM/PM Podcast, Tim Jordan speaks with the Founder and CEO of Full Scale, Matt DeCoursey, about the ups and downs of entrepreneurship. Matt says that many business owners start with the dream of a side-hustle and sometimes find success before they're truly ready. It's only then that they realize the various job titles they've taken on in order to keep up with day-to-day business affairs might be out of their aptitude wheelhouse.
Matt is the author of "Million Dollar Bedroom" and, "Balance Me: A Realist's Guide to a Successful Life," as well as being the host of the Startup Hustle Podcast. He says that he "helps businesses of all stages and sizes build remote development teams quickly and affordably."
In this conversation Matt discusses how entrepreneurs should focus on the things they're good at and develop a system for delegating the rest. He says that only then will they be able to efficiently grow and scale their businesses.
Who doesn't want to take a tiny step back and let others help them find greater success?
In episode 233 of the AM/PM Podcast, Tim and Matt discuss:
02:30 – Who is Matt DeCoursey?
05:00 – Never a Good Student, He Went Back to School
08:00 – What is an Accidental Business?
10:30 – Business Projections – "You Don't Know What You Don't Know"
13:30 – Early On, "Swiss Army Knife" Employees are Crucial
17:00 – Is Your Business Accidental or Intentional?
20:30 – A Stack of His Buddies' Credit Cards Funded His Business
24:30 – Getting Off the "Wrong Horses" Quickly
27:00 – Entrepreneurial Attention Span and Finding the Balance
31:00 – Growing Out of Your Need to Do Everything
35:30 – It All Comes Down to Execution
39:00 – Betting on the Jockey or the Horse
42:00 – Building a Brand Story
44:00 – How to Contact Matt
Enjoy this episode? Be sure to check out our previous episodes for even more content to propel you to Amazon FBA Seller success! And don't forget to "Like" our Facebook page and subscribe to the podcast on iTunes, Google Play or wherever you listen to our podcast.
Want to absolutely start crushing it on Amazon? Here are few carefully curated resources to get you started: