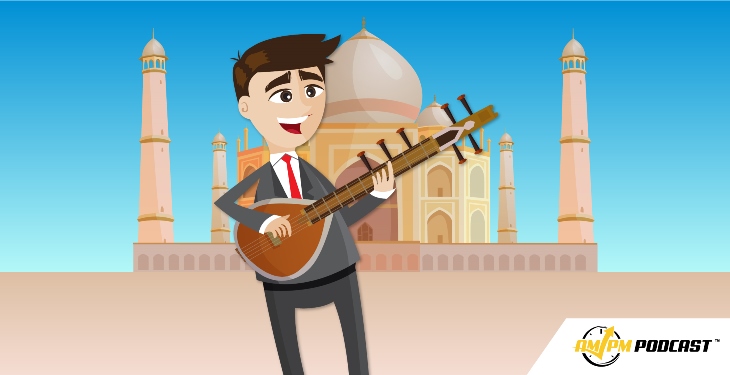 How to Sell High Quality, Hand-Made Products Sourced from India on Amazon – AMPM Podcast EP 159
Going against conventions can disrupt whole industries, and selling on Amazon FBA is no exception. Many sellers who have pushed the boundaries of what can be done have seen tremendous growth in not only their private label brands but the Amazon marketplace as a whole. From selling products India sourced products to turning a private label business around to sell it, today's guest has been able to make a career out of defying conventional advice for selling on Amazon.
In episode 159 of the AMPM Podcast, host Manny Coats interviews seven-figure FBA seller Sophie Howard, the Amazon rebel who has made money through India sources products and defying the conventions of selling on Amazon. Sophie began selling in 2015 as a means of making more money with two children at home and pulled in over $1 million in sales her first year. She recently sold two of her private label businesses (one for seven figures, and the other for six figures), and she now offers training courses to help other sellers learn her ninja tactics.
Sophie's classes can be found at Product University below:
Sophie covers a variety of subject matter, including the following:
00:42 Introduction to Sophie Howard
03:39 What Products Can You Source from India That You Cannot Get in China?
05:27 What is Culturally Different About Doing Business in India?
09:21 How Did You Source 400 Products in 18 Months?
11:16 How Much Capital Did You Start Your Business With?
13:15 Were the Products You Sold Standard, Oversized, or Both?
14:08 How Did You "Break All the Mainstream Rules" of Selling on Amazon?
17:23 Where Do You Find the Products You Sell?
21:48 Do You Only Have One Private Label Brand Per Seller Account?
23:03 What is the Ideal Profit Margin or ROI for You?
24:26 How Do You Source Your Consumable Items?
25:18 Do You Trademark the Business That You Sell?
26:45 How much Did You Sell Your Amazon FBA Companies For?
27:49 What Kind of Sales Multiples Do You Get Off Your Annual Net Profit?
30:57 What Mistakes Do You See a Lot of Sellers Making?
32:52 If You Could Go Back in Time 5 Years, What Advice Would You Give Yourself?
34:27 How Many Amazon Seller Accounts Do You Own Currently?
37:14 Amazon Cracks Down on Rank and Keyword Manipulation
38:10 Projected Revenue for 2018
To watch the video version of this episode of the AM/PM Podcast, check out our YouTube channel below: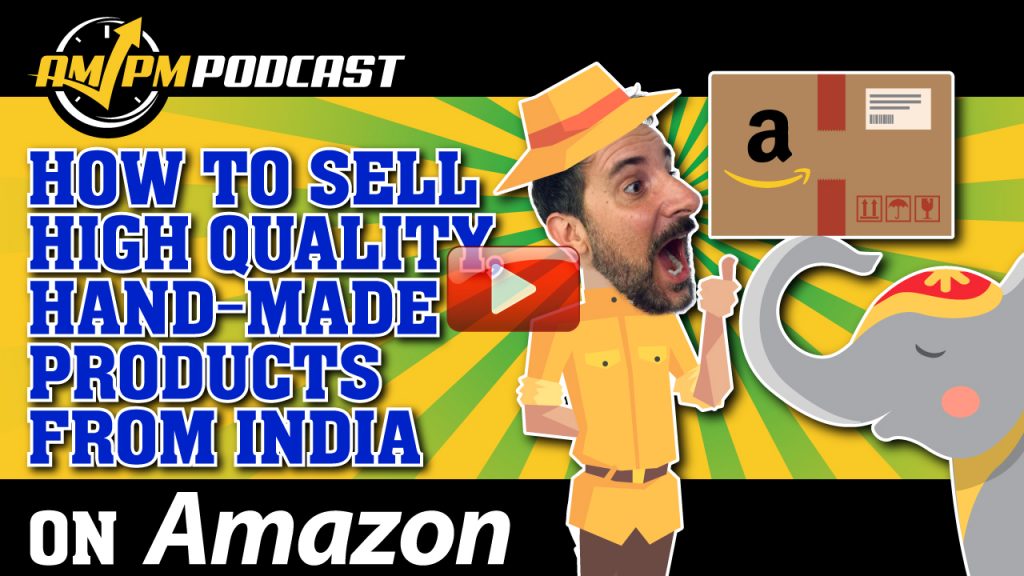 Enjoy the episode? If you found this episode helpful, be sure to check out our previous episodes for more insight into being a successful Amazon FBA Seller! Don't forget to Like us and join the conversation with over 22,000 prominent Sellers on Facebook and subscribe to our podcast!
Be sure to check out our latest content on our Instagram!
Ready to get serious about your Amazon FBA game? The Illuminati Mastermind offers monthly training for intermediate to advanced level sellers (not recommended for those new to Amazon) for advanced tips and tricks to help your sales climb higher. This program is designed for six, seven, and eight-figure sellers, so only serious sellers should apply! Reserve your seat today so you don't miss out on this helpful webinar! CLICK HERE TO FIND OUT HOW TO JOIN
Spend less & make more with the ultimate software tool suite for Amazon Sellers! Helium 10 offers 10+ tools that help you to optimize your listings better and increase sales with an easy-to-use system for one monthly membership price. CLICK HERE TO SIGN UP TODAY