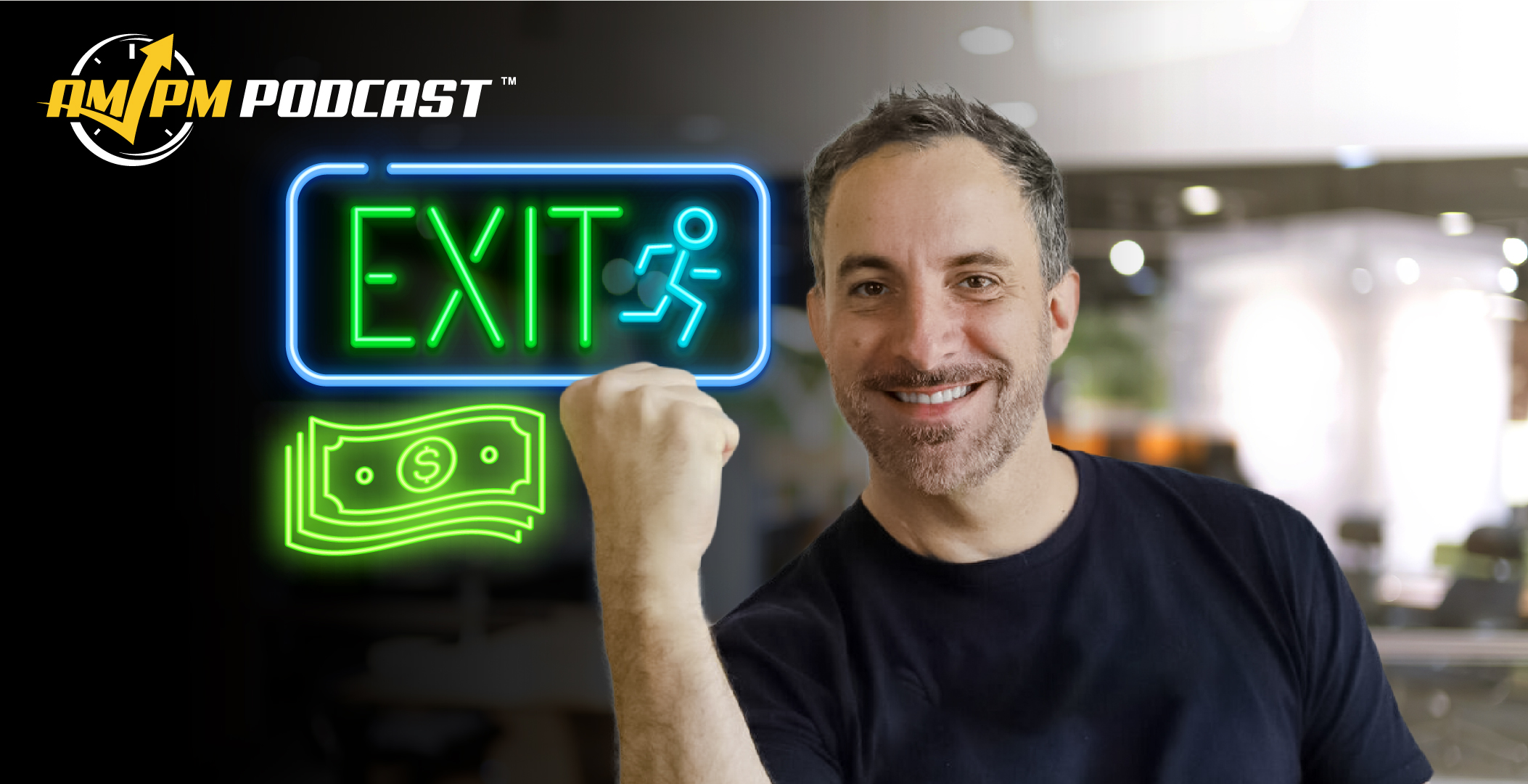 Sell Your Amazon Business Successfully – AMPM Podcast EP 193
Whether or not your intention was to sell your Amazon business from the start, a profitable exit is always on the table for many sellers. If you have worked hard to build up your private label brand to be a six to eight-figure revenue machine, it's probably worth every penny to potential buyers as well.
However, there are a lot of things that go into preparing your private label brand if you want to sell your Amazon business. Buyers will want a business that is on the rise and has few complications to deal with once they obtain the right to the business from you. Ensuring that your brand has checked all the boxes to sell your Amazon business is crucial to getting top dollar for your exit.
In episode 193 of the AMPM Podcast, host Manny Coats interviews Moshe Hurwitz, an Amazon seller who sold his private label company for just shy of $1 million after building the brand from January 2016 to June 2018.
Hurwitz started out with $12,000 to sell one SKU and grew the valuation of his brand to make over a million in sales with 27 SKUs.
In this episode, Manny discusses the process that Moshe went through to sell his Amazon business, including:
Exit Deal Details
Sales Percentages of The Business
Where Did Most of Your Sales Come From?
Did You Ever Drop A Product from Your Brand Lineup?
How Much Profit Did You Generate in Your First Year?
How Was Your Amazon Business Valued?
Are You Going to Open A New Private Label Brand?
How Did You Find Your First Product?
What Did You Do with Your Failed Products?
Do You Work with Specific Countries for Product Sourcing?
Did You Use Freight Forwarders?
What Mistakes Did You Make When You First Started Your Private Label Brand?
Using Legal Help to Do Patent Research
What Are 3 Tips for New Sellers?
What Do You Look for In A Product During Research?
Are You Looking for a Specific Kind of ROI When Doing Product Research?
Using Social Media to Grow a Brand
How Did You Differentiate Your Brand in Your Product Niche?
Using Social Media for Product Research
What Prompted You to Sell Your Amazon Business?
How Long Did It Take to Sell Your Private Label Brand?
Did You Put More Money into Your Business Beyond Your Initial Investment?
Dealing with Amazon's Loan Program
Cutting Down Your Business Loan Interest Rate
Expanding into the European Marketplaces
What Advice Would You Give Yourself When You First Started on Amazon?
Enjoy this episode? If you found this episode helpful, be sure to check out our previous episodes for more insight into being a successful Amazon FBA Seller! Don't forget to "Like" our Facebook page and join the conversation with over 56,000 prominent Amazon sellers. And don't forget to subscribe to the podcast!
Want to absolutely start crushing it on Amazon and make more money? Follow these steps for helpful resources to get started:
Want to sell your Amazon business for profit or have experience doing so? Let us know in the comments below!