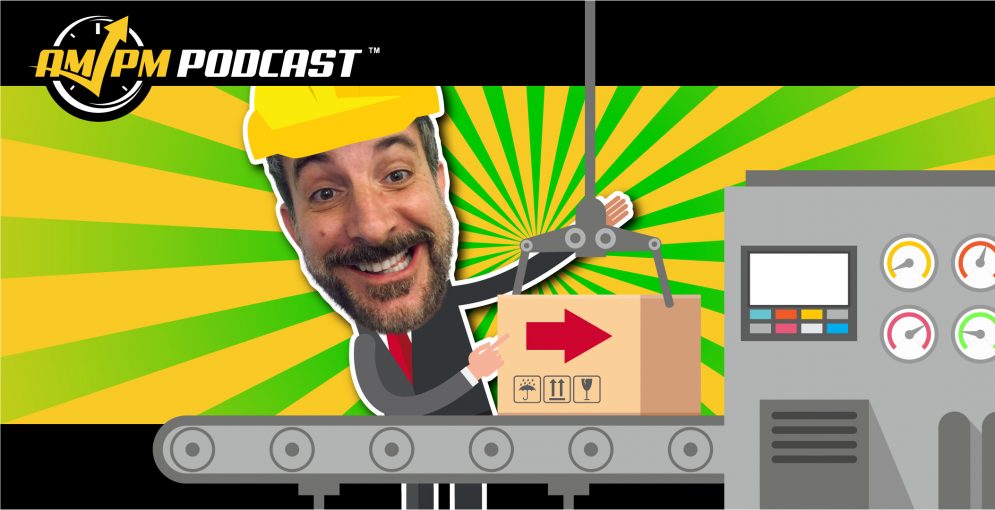 How To Source Private Label Products the RIGHT Way – AMPM PODCAST EP 173
In episode 173 of the AMPM Podcast, host Manny Coats talks with private label manufacturing expert and Sourcify CEO Nathan Resnick about how to source private label products efficiently. Nathan also reveals his methods for choosing the best manufacturing options for your product and category.
Nathan got started in selling on Amazon in school and created his first private label product: a first-of-its-kind leather watch strap without holes. He founded Sourcify to help sellers to find the best methods for manufacturing and how to source private label products.
How to Source Private Label Products from Suppliers Around the World
In this episode, Nathan discusses many anecdotes, including the following:
00:25 Introduction to Nathan Resnick
00:57 Inventing the First Leather Watch Strap Without Holes
02:06 What is Sourcify?
03:27 What is the Right Way to Manufacture a Product?
05:55 Spending Only a Quarter of a Product's Sales Cost to Manufacture
06:25 How to Tell the Difference Between Factories and Trading Companies
09:48 When Should a Seller Use a Trading Company Instead of a Factory for Product Sourcing?
11:00 How Can Sellers Keep Costs Low When They First Begin Talking with a Manufacturer?
14:42 How Do You Prevent Suppliers from Using Cheap Parts After Negotiating a Good Deal?
15:55 Who Do You Recommend for Performing Quality Checks on Products?
17:30 What Other Countries Would You Source Private Label Products from Besides China?
19:38 What Do You Look for When Producing a Product?
22:13 What Has Been Your Biggest Mistake When Selling on Amazon?
26:03 Performing Amazon Product Research with Black Box
28:35 What is Your Valuable Ninja Tip for Selling on Amazon?
To watch the video version of this episode of the AM/PM Podcast, check out our YouTube channel below:
How to Source Your Private Label Product the RIGHT Way - AMPM PODCAST
Enjoy This Episode?
If you found this episode helpful, be sure to check out our
previous episodes
for more insight into being a successful Amazon FBA Seller! Don't forget to "Like" our
Facebook
page and join the conversation with over 22,000 prominent other sellers! And don't forget to subscribe to our podcast!
Be sure to check out our latest content on our Instagram!
Ready to get serious about your Amazon FBA game?
The Illuminati Mastermind offers monthly training for intermediate to advanced level sellers (not recommended for those new to Amazon) for advanced tips and tricks to help your sales climb higher. This program is designed for six, seven, and eight-figure sellers, so only serious sellers should apply! Reserve your seat today so you don't miss out on this helpful webinar! CLICK HERE TO FIND OUT HOW TO JOIN
New to selling on Amazon?
We have the perfect training for you! Freedom Ticket offers the best tips, tricks, and strategies for beginners just starting out! CLICK HERE TO SIGN UP FOR FREEDOM TICKET
Spend less & make more with the ultimate software tool suite for Amazon Sellers!
Helium 10 offers 10+ tools that help you to optimize your listings better and increase sales with an easy-to-use system for one monthly membership price. CLICK HERE TO SIGN UP TODAY