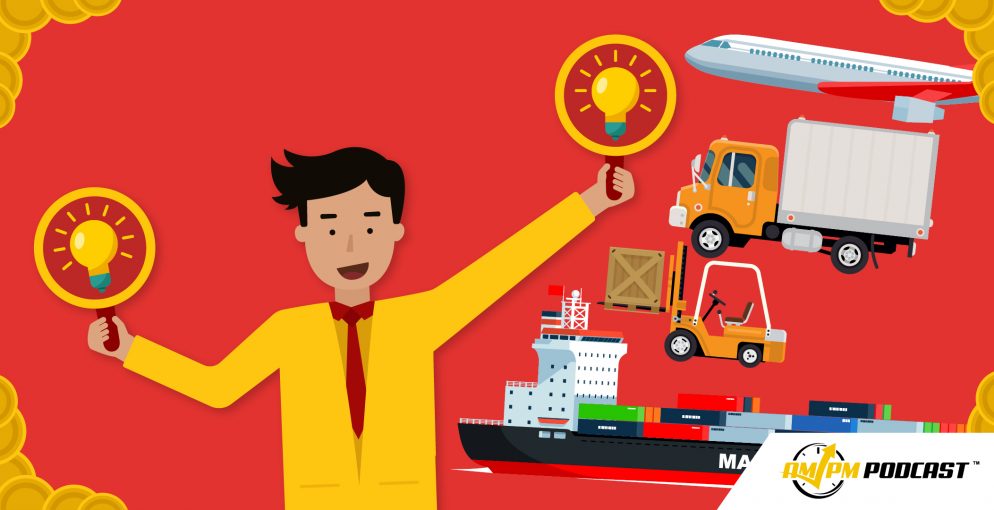 What You MUST Know About Sourcing Products in China – AMPM PODCAST EP168
Take a Trip to Yiwu for More Experience with Suppliers and Better Results for Sourcing Products in China
Want to source better products from better Chinese suppliers? Taking a trip to China and meeting with a supplier is a great start to sourcing products in China, but knowing where to look with the help of a professional sourcing agent can be your ticket to finding what you want among the many manufacturers and trade shows. Besides just finding the best products, understanding the culture of Chinese business can also help you to forge better working relationships with suppliers. Once you are on excellent working terms, you suppliers can learn your preferences and requirements to deliver better products.
In episode 168 of the AMPM Podcast, host Manny Coats speaks with 7-figure seller Elena Saris about the benefits of sourcing products in China and emphasizing what you want to Chinese suppliers and getting to know their culture to produce great products.
In this episode, Elena shares great insights about sourcing product in China, including the following:
00:41 Introduction to Elena Saris
01:52 Biggest Mistakes Sellers Make When Sourcing from China
04:30 Making Sure Chinese Suppliers Understand Your Product's Function
08:20 How Much Money Should You Invest to Start Your Private Label Business?
11:53 Learning to Navigate the Yiwu Market and Finding What You Want
15:51 How to Use an Agent to Source Your Products and Materials at Yiwu
19:53 The Importance of Going to Trade Shows to Source Materials
21:29 How Product Failure Can Make Your Product Better
23:53 Communication to Chinese Suppliers Why Products Must Be a Certain Way dd
29:54 The Importance of Building the Right Team
33:26 Product Hunting Trips to China with Elena
To watch the video version of this episode of the AM/PM Podcast, check out our YouTube channel below:
Enjoy the episode? If you found this episode helpful, be sure to check out our previous episodes for more insight into being a successful Amazon FBA Seller! Don't forget to "Like" our Facebook page and join the conversation with over 22,000 prominent other sellers! And don't forget to subscribe to our podcast!
Be sure to check out our latest content on our Instagram!
Ready to get serious about your Amazon FBA game? The Illuminati Mastermind offers monthly training for intermediate to advanced level sellers (not recommended for those new to Amazon) for advanced tips and tricks to help your sales climb higher. This program is designed for six, seven, and eight-figure sellers, so only serious sellers should apply! Reserve your seat today so you don't miss out on this helpful webinar! CLICK HERE TO FIND OUT HOW TO JOIN
New to selling on Amazon? We have the perfect training for you! Freedom Ticket offers the best tips, tricks, and strategies for beginners just starting out! CLICK HERE TO SIGN UP FOR FREEDOM TICKET
Spend less & make more with the ultimate software tool suite for Amazon Sellers! Helium 10 offers 10+ tools that help you to optimize your listings better and increase sales with an easy-to-use system for one monthly membership price. CLICK HERE TO SIGN UP TODAY