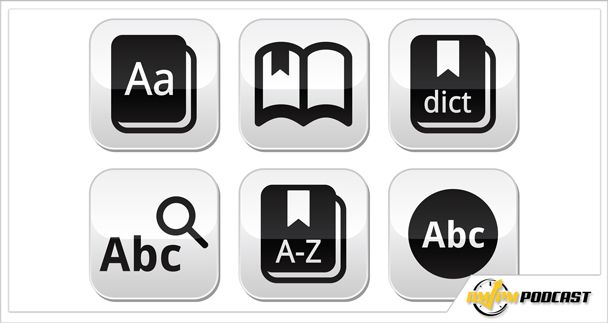 Top 40 Terms to Know As An Amazon FBA Seller – AMPM PODCAST EP150
How well versed are you in Amazon lingo? There is a lot of industry jargon to know whether you are just starting out or are an FBA seller veteran, and knowing it all is half the battle. In episode 150 of the AMPM Podcast, host Manny Coats goes over the top 40 Amazon terms that every FBA seller should know to be more successful. If you have more terms to add to the list, be sure to let us know in the comments below!
In this episode, Manny defines the following Amazon terms:
01:53 Fulfillment By Amazon (FBA)
02:12 Merchant Fulfilled (MF)
02:43 Hijacker
03:44 Sniper
04:45 Fulfilled By Merchant (FBM)
04:56 Stock Out
05:04 Private Label (PL)
05:13 White Label
05:50 Sponsored Ads
05:59 Cost Per Click (CPC)
06:10 Click Through Rate (CTR)
06:33 Retail Arbitrage (RA)
06:55 Online Arbitrage (OA)
07:06 Seller Central
07:20 Advertising Cost On Sale (ACOS)
08:09 Dropshipping (DS)
08:37 Amazon Standard Identification Number
08:56 Fulfillment Network Stock Keeping Unit (FNSKU)
09:14 Best Seller Rank (BSR)
09:50 Keyword Rank/Search Rank Position
10:12 Search Engine Ranking Position (SERP)
10:31 Commingling
11:07 Replenishable Items (Replen)
11:26 Sourcing
11:58 Polybag
12:18 Backend Keywords or Search Terms
13:02 Indexing Keywords
14:05 Conversion Rate
14:36 Reverse ASIN Keyword Lookup
16:19 Premium Placement
16:46 Original Equipment Manufacturer (OEM)
16:52 Referral Fees
17:23 Marketplace
17:43 Merch By Amazon
19:02 Webinars
19:24 Catalogue Dept. at Amazon
20:26 Terms of Service (TOS)
20:51 Freight Forwarding
To watch the video version of this episode of the AM/PM Podcast, check out our YouTube channel below: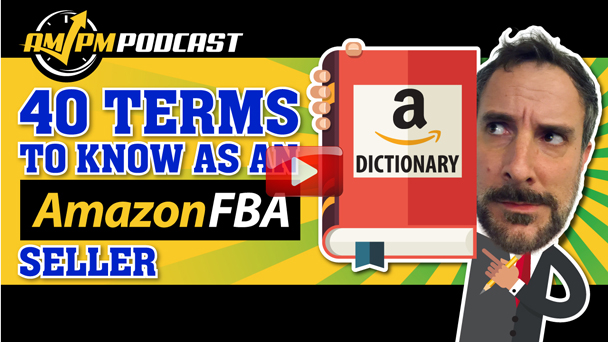 Enjoy the episode? If you found this episode helpful, be sure to check out our previous episodes for more insight into being a successful Amazon FBA Seller! Don't forget to Like us and join the conversation with over 22,000 prominent Sellers on Facebook and subscribe to our podcast!
Be sure to check out our latest content on our Instagram!
Ready to get serious about your Amazon FBA game? The Illuminati Mastermind offers monthly training for intermediate to advanced level sellers (not recommended for those new to Amazon) for advanced tips and tricks to help your sales climb higher. This program is designed for six, seven, and eight-figure sellers, so only serious sellers should apply! Reserve your seat today so you don't miss out on this helpful webinar! CLICK HERE TO FIND OUT HOW TO JOIN
Spend less & make more with the ultimate software tool suite for Amazon Sellers! Helium 10 offers 10+ tools that help you to optimize your listings better and increase sales with an easy-to-use system for one monthly membership price. CLICK HERE TO SIGN UP TODAY