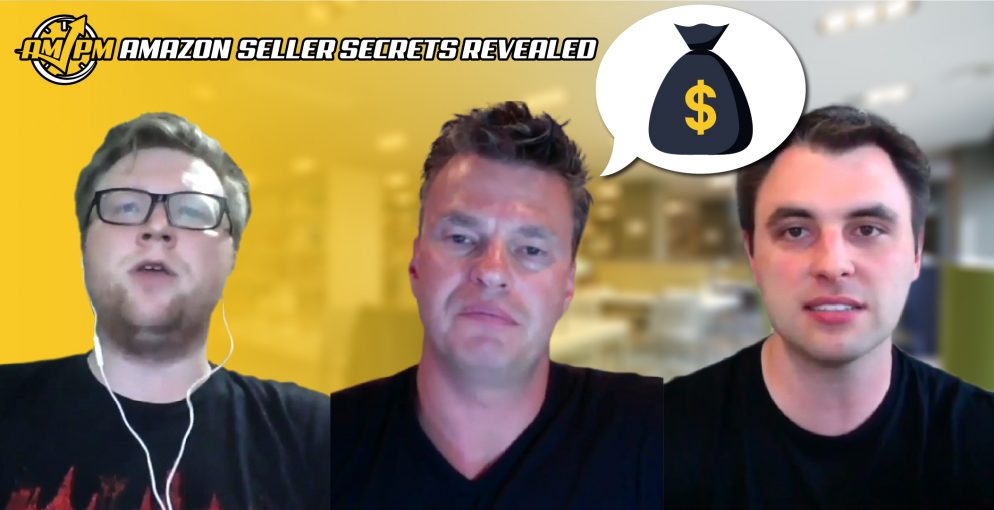 How Do You Value an Amazon FBA Business for Sale?
What makes an Amazon FBA business for sale valuable? How does one value a private label business on Amazon?
For some successful sellers, the entrepreneur spirit in them strives to build up their Amazon FBA businesses to six or seven figures and then look to exit by selling the business for a tidy profit.
How do potential buyers of your Amazon FBA business value your assets?
Today's question that focuses on valuing an Amazon FBA business for sale is:
"How are Amazon FBA businesses valued?"
See the full Amazon Seller Secrets Revealed video here:
How Do You Value an Amazon FBA Business for Sale?
Subscribe to our YouTube Channel
Here is a more in-depth look at the expert answers: 
Valuation for an Amazon FBA business for sale includes… 
Seth Stevens, Co-Founder of Quick Fast Hurry
"A one-product Amazon business is going to sell between 2x and 4x earnings, so if you have a more diversified brand line, you could go from 4x to 6x or 7x earnings, whether that be in different channels."
Gregory Elfrink,  Director of Marketing with Empire Flippers
"If you're selling a multiple six-figure Amazon FBA business, a buyer doesn't want to see one SKU, they want to see multiple SKUs all earning a good amount of money. If you're in multiple different marketplaces like EU, UK, as well as America, that's very helpful. Having a good control of logistics and how you select products from an SOP standpoint won't necessarily increase the value of your business, but it will increase the attractability of the business."
Shawn Hart, Co-Founder of Quick Fast Hurry
"An Amazon FBA business is valued based on the growth that you can visually see over time at a minimum of 12 months of growth, the annual net profit, and what kind of industry it's in. I've seen valuations as low as 1.5x, and I've seen valuations as high as 7x earnings for an Amazon FBA business. So the way you've got to think about it is the life of the business–how old is the business? You have to think about the net profit on an annual basis and whether or not you see that steady growth because if a buyer can't see steady growth, then the valuation is going to be a lot lower."

LOOKING FOR MORE AMAZON SELLER SECRETS REVEALED CONTENT? 
Want to absolutely start crushing it on Amazon and make more money? Follow these steps for helpful resources to get started:
Have more questions about putting up an Amazon FBA business for sale? Let us know in the comments!