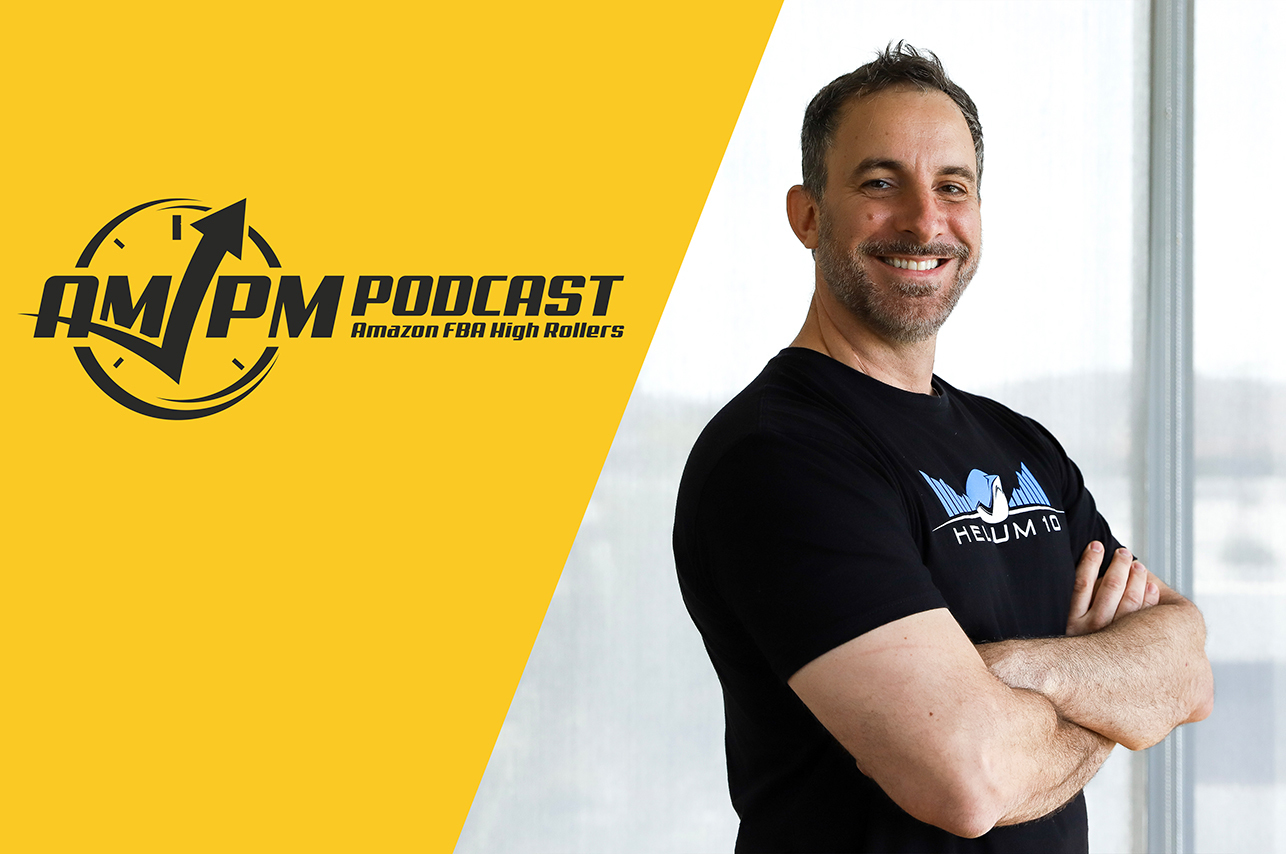 Wonder Where the AM/PM Podcast Went? It's Back, and Full of Content Entrepreneurs Need to Know – 195
Most of our parents can remember sitting around the radio listening to Frank Sinatra or perhaps, baseball games at stadiums that have long since been torn down. While this story doesn't reach back quite as far; it seems like most e-commerce and Amazon sellers have fond memories of their early days, (way back in 2015) when they first heard of the AM/PM Podcast. As entrepreneurs, it's a big part of our historical record.
Today on the AM/PM Podcast, we have an e-commerce changing of the guard. Manny Coats started the AM/PM Podcast as a way to chronical his journey on Amazon, selling through FBA (Fulfillment by Amazon). It was also a way to keep himself accountable to the process as well offering his listeners an unvarnished peek behind the scenes.
In this episode, Manny hands the reins over to Tim Jordan, a former fireman and popular former guest of the podcast who over the last few years has become an e-commerce superstar and respected entrepreneur.
Listen in and find out Tim's plans for the AM/PM Podcast and how he intends to share e-commerce space with Helium 10's Serious Sellers Podcast. In episode 195 of the AM/PM Podcast, Manny and Tim discuss:
01:40 – An Intro to Tim Jordan
05:30 – The Birth of the AM/PM Podcast
07:00 – Chronicling an Amazon FBA Journey
08:55 – Flipping the Script by Using Helium 10's Tools as Lead Magnets
11:20 – A Reputation for Straight Talk
16:00 – Good Content Creates Great Memories
19:00 – Adding to Helium 10's Team
23:00 – (Not) Sitting in the Penthouse and Drinking Tequila
25:25 – Helium 10 – All the Tools You Need in One Place
29:00 – Project X – One of the Best E-Commerce Courses Out There
31:00 – A Fireman but An Entrepreneur at Heart
35:00 – Amazon Was Tim's Fourth Side-Hustle
39:20 – The AM/PM Podcast Brought Tim Full Circle
43:40 – These Techniques are Amazon Agnostic 
47:00 – "We're Product Sellers"
50:40 – Where's the AM/PM Podcast Heading?
53:00 – Building a Bigger E-Commerce Pizza
57:45 – The AM/PM Podcast's Legacy
Enjoy this episode? Be sure to check out our previous episodes for even more content to propel you to success! And don't forget to "join" our Facebook Group and subscribe to the podcast on iTunes or wherever you listen to our podcast.
Want to absolutely start crushing it in ecommerce and make more money? Follow these steps for helpful resources to get started: