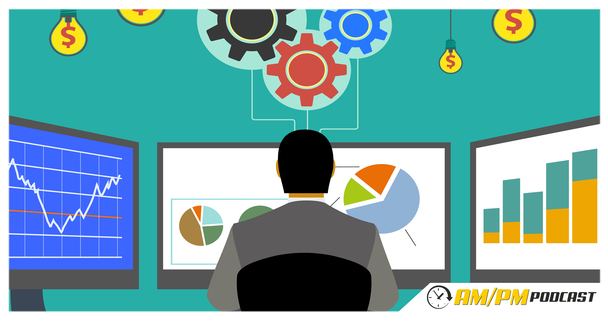 Better Than Jungle Scout? You Tell Us. This New Tool May Just Be What You Need – EP119
Many of the new and aspiring Amazon FBA sellers are still stuck and baffled at the processes involving product selection. In this episode, I interview the Founder and CEO of Viral Launch, Casey Gauss, and he introduces a new tool that can help with the daunting task of product selection.
In this episode, we answer an discuss the following questions and topics:
Who is Casey Gauss?
What is Viral Launch and what does it do?
What new tool does Viral Launch have that can help Amazon FBA sellers when it comes to sourcing products to sell?
What are the differences of the Viral Launch Market Intelligence tool compared to Jungle Scout?
How many products does Viral Launch track?
Is the Market Intelligence tool available now?
How much does the Market Intelligence tool cost per month?
Where do I go to download or subscribe to the Market Intelligence tool?
In what ways does Viral Launch help me launch a new product?
How do product giveaways help my product sell more in the future?
Is it safe to ask for reviews from customers after a giveaway promotion?
What are the benefits for ranking when running a Lightning Deal?
How often should I run Lightning Deals?
Is there a correlation between sales and keywords in the product title?
To watch the video version of this episode of the AM/PM Podcast, check out our YouTube channel below:
Amazon FBA: Viral Launch vs Jungle Scout – AMPM PODCAST EP 119
Join the "Illuminati Mastermind" monthly training. This is for intermediate to advanced level sellers (not for newbies) . It is NOT cheap to join. Only serious sellers should apply. Mastermind with hundreds of 6, 7 and 8 figure sellers. Find out what it takes to join.
Save Time & Make More Money with the Incredible Helium 10 software tools for Amazon Sellers. 10+ Tools For One Monthly Membership Fee. Get started with Helium 10 today!
Listen to Episode 113: College Student Goes From $3,000 To Over $1.1 Million In Sales In Just 2 Years! Anthony Bui-Tran, Shares His Success Being A PART TIME FBA Seller With A Full Time Job