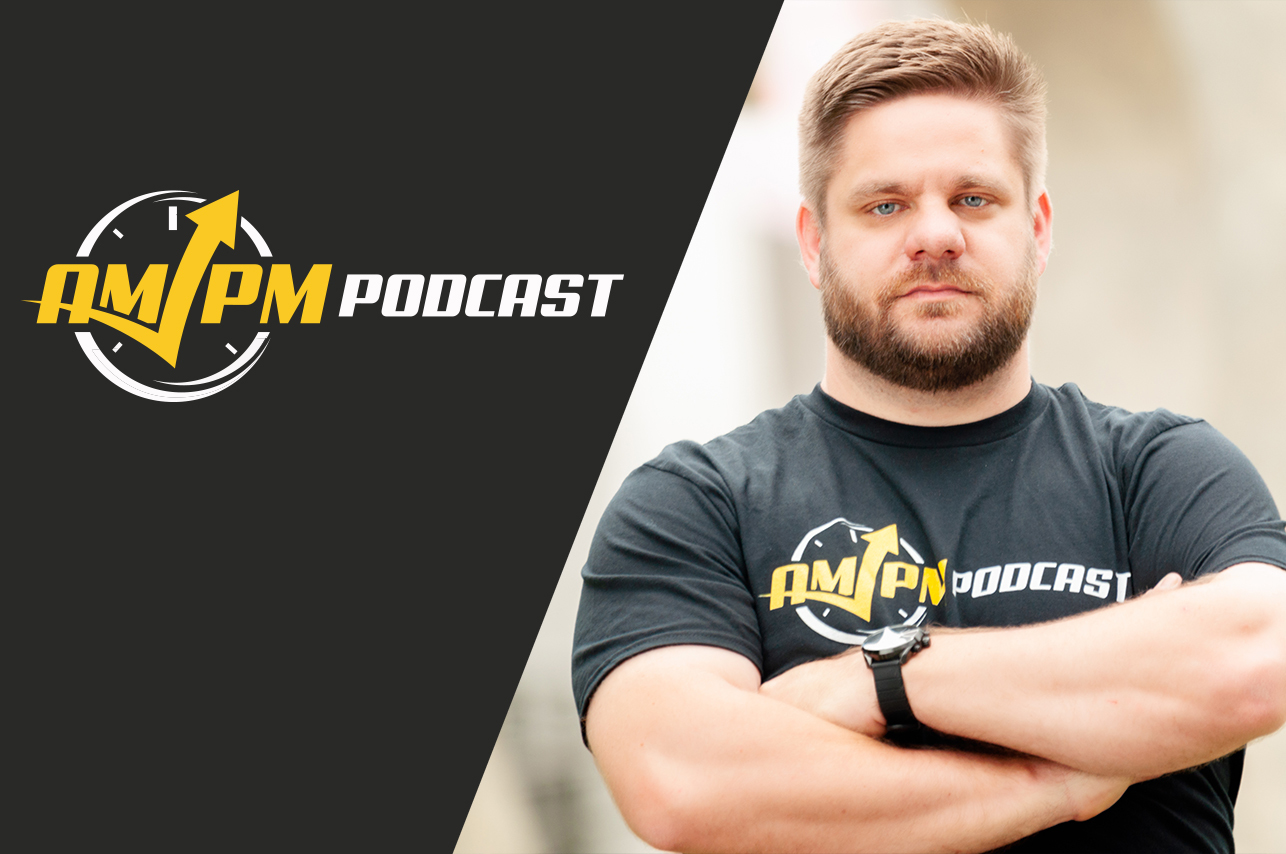 Building a Bigger E-Commerce Pizza with Tim Jordan – 196
Who doesn't love to imagine a scenario where a couple hours a day is enough to say goodbye to the job and the nine-to-five grind? Should the Lamborghini be lime green or an understated silver?
As most of you out there in e-commerce know, it doesn't work like that. With your sleeves rolled up, you might have been up half the night dealing with sourcing issues or customer concerns. One thing is true; entrepreneurship isn't for the faint of heart.
Today on the AM/PM Podcast, Tim Jordan takes us on a journey from his early days in e-commerce to his time as a fireman and EMT working in field hospitals in Haiti. Along the way, he explains why self-care is such an important issue for those in the e-commerce space and encourages entrepreneurs to make sure not to equate profit with self-worth.
Tim's not talking about keywords today; he's talking about taking care of yourself and working hard. When you do that, it seems like good things often follow.
In episode 196 of the AM/PM Podcast, Tim discusses:
02:30 – Entrepreneurship and an Unsolicited Piece of Advice
04:50 – "I'm Actually Doing Pretty Well"
07:15 – Sage Wisdom, or Complete Nonsense?
09:30 – Top Orthopedic Surgeons Offer Tim a Different Set of Opinions
10:30 – "You Don't Need the Permission of Others"
12:40 – Entrepreneurship is Hard Work
15:00 – "Easy" Sells
18:00 – Building a Bigger Pizza
20:00 – Sharing Ideas and Increased Innovation
22:30 – As Entrepreneurs, We're More Than the Total of Our Business Success
25:00 – Getting Out of a Bad Cycle
27:30 – Researching Entrepreneurial Tendencies
30:00 – Sometimes Businesses Just Fail (Then Get Back on Their Feet)
32:40 – Taking Time for Yourself
36:20 – Sharing is Caring
Enjoy this episode? Be sure to check out our previous episodes for even more content to propel you to Amazon FBA Seller success! And don't forget to "join" our Facebook Group and subscribe to the podcast on iTunes or wherever you listen to our podcast.
Want to absolutely start crushing it on ecommerce and make more money? Follow these steps for helpful resources to get started: