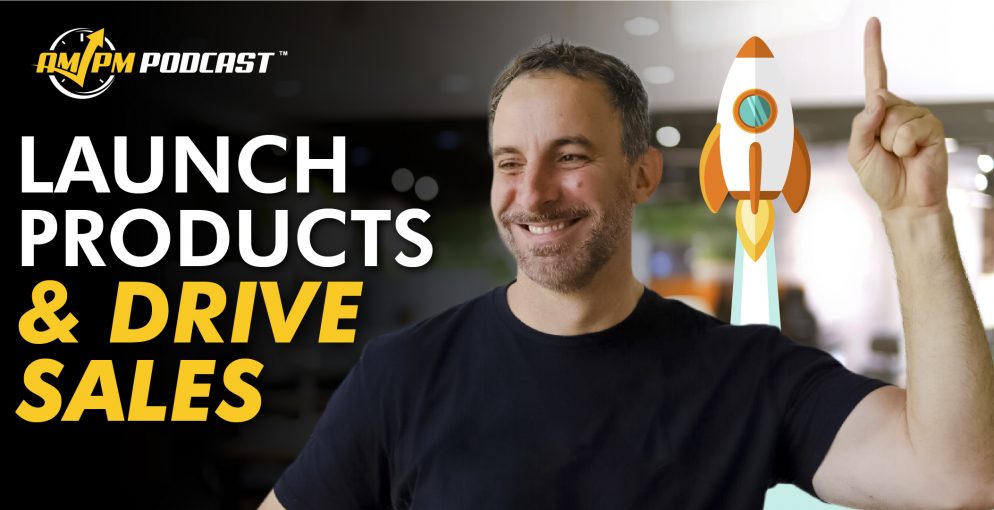 Amazon 101: How to Effectively Drive Traffic to Amazon Products – AMPM Podcast EP 184
The final part of the Kevin King interview is here, and we are concluding with the best ways to drive traffic to Amazon products!
Now that you have chosen your product and built the listing on Amazon, it's time to launch and drive traffic to your Amazon private label business. This last part is ongoing and very often separates the serious sellers from the casual ones. Kevin offers a taste of his Freedom Ticket course with his basic strategies for figuring price to using Facebook to get the word out about your new Amazon product.
Check out the video with Kevin explaining the finer points of how to drive traffic to Amazon products after launch:
In episode 184 of the AMPM Podcast, host Manny Coats discusses how to drive traffic to Amazon products as well as elements of your listing to pay a lot of attention to with Amazon guru Kevin King.
Some of the Amazon information nuggets Kevin shares include:
00:56 – How Manny Coats Met Kevin King
05:00 – How Do You Figure Out Pricing for New Amazon Products?
06:42 – What is BSR?
08:52 – What Are Some Key Factors to Get Your Product Seen on Amazon?
09:56 – What is a Product Launch on Amazon?
12:15 – How to Do a Giveaway During a Product Launch on Amazon
14:58 – Once You Get to Page One, How Do You Stay There?
17:36 – Other Critical Factors on Your Amazon Listing That Affect Sales
19:11 – The Number of Total Reviews VS the Number of Good Reviews
19:53 – Finding Opportunities in Markets That Have Low Reviews
21:22 – The Best Strategies When Running PPC and Ad Campaigns
23:05 – Using Facebook as a Powerful Marketing Tool
28:35 – Finding Kevin in the FBA High Rollers Facebook Group
28:58 – What Are Conversions Rates on Amazon?
32:38 – Kevin's Quick List of What to Do to Launch a Product on Amazon
34:28 – How Can Sellers Get Initial Reviews on Their Products?
36:12 – Get More Insight from Kevin in His Freedom Ticket Amazon Course
37:28 – Final Words from Kevin King

Enjoy the episode? If you found this episode helpful, be sure to check out our previous episodes for more insight into being a successful Amazon FBA Seller! Don't forget to "Like" our Facebook page and join the conversation with over 22,000 prominent other sellers! And don't forget to subscribe to our podcast!
Want to absolutely start crushing it on Amazon and make more money? Follow these steps for helpful resources to get started:
Have a thought on how to effectively drive traffic to Amazon products after launch? Let us know in the comments below!